Today, a marketing company must add the mobile advertising platform to its repertoire if it wants to remain competitive. Over the last few years in particular, text messaging services have really resonated with businesses who are learning how to build subscriber lists and engage mobile phone users without invading their privacy or annoying them. It can be a delicate balance, but strategically delivered messages can be a valuable asset to a mobile customer, providing instant savings when and where the consumer needs it. That being said, your marketing company has many different plans and programs to choose from. Here are the main considerations for your SMS gateway provider.
What To Consider With An SMS Gateway Provider
What SMS plans do you want to offer?
Will the subscriber lists generally be pretty small or very large?
Will you need to handle bulk SMS coming in?
Will you be dealing with international texts or just domestic?
Do you want to enable video and picture message texts?
Will you offer interactive SMS to your clients?
Would you like technical support for the SMS gateway?
How To Find Your SMS Gateway Provider
It is important for you to understand that you will come across different types of SMS gateway providers out there. First, you will find other marketing companies such as yourself acting as SMS resellers. Keep in mind that, like you, these opportunists are out to make money on the plans they sell, so it's unlikely you'll get the fairest shake. On the other hand, a company like us — AvidMobile — is the direct source of the text marketing software. We offer small businesses access to our technology at a wholesale price. In essence, you pay us a flat rate for access and charge your clients whatever you want to make your premium. And should you have any questions or need any help learning our easy-to-use software, we're here to offer technical assistance and support. We guarantee your satisfaction with our SMS gateway provider services 100 percent!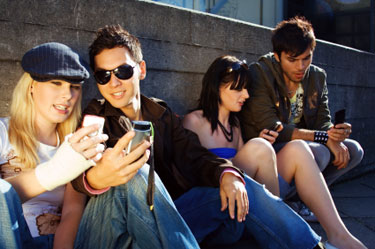 How It Works:
What many clients like about us is that there is no need to download software onto their computers. Everything you need is accessible via the user-friendly AvidMobile dashboard, which is then accessible from any computer you log onto (that has internet access, of course). You can start with small plans and upgrade as your business grows. You can receive unlimited incoming texts from your subscriber database and pay only for outgoing campaigns. To help you get started, we've created a number of helpful resources for you: