Mobile Loyalty Program
Loyalty Programs Let your customers know you care

Build a Mobile Loyalty Program to track and reward your customers for making a purchase from your business!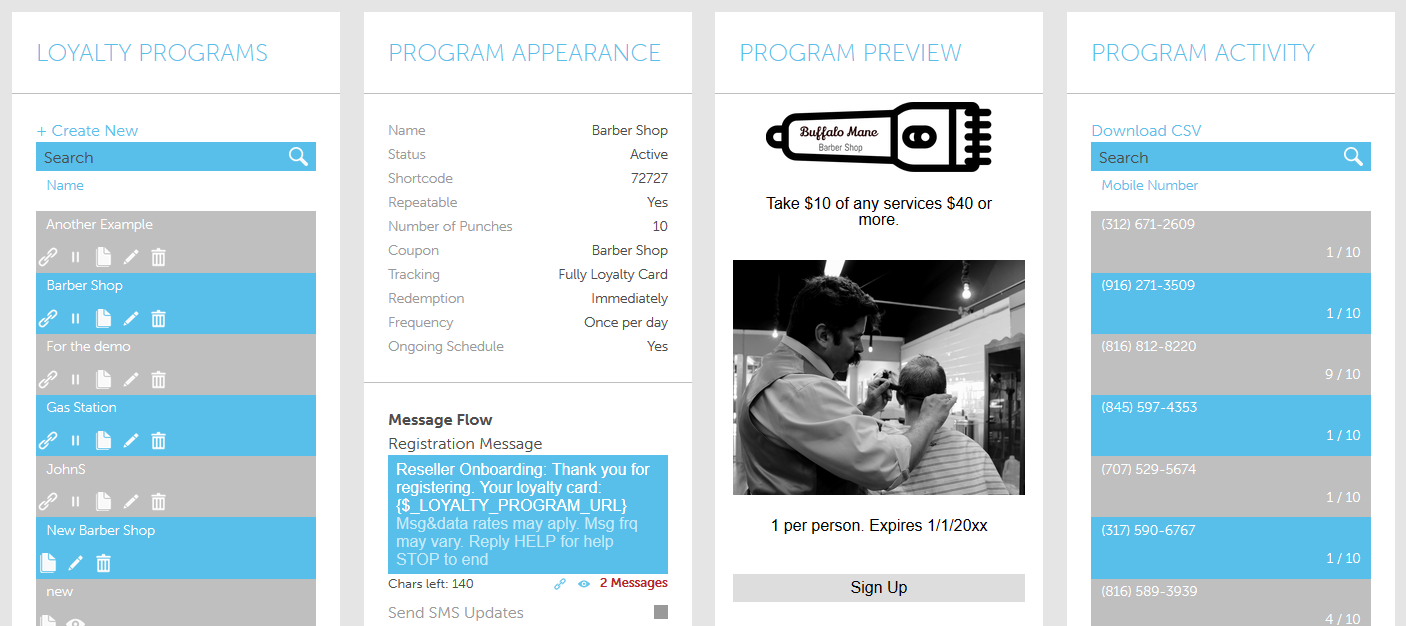 Mobile Loyalty Program
Customer loyalty marketing is one of the most efficient and cost-effective forms of marketing. AvidMobile's Loyalty Program uses SMS to take loyalty programs to the next level. Our platform allows you to create individual digital punch cards for your business. In fact, customers can redeem punches via their smartphone or by using our Loyalty Program kiosk.
Customize your Loyalty Program
Through our interface, you can quickly create your Loyalty Program. The builder makes it easy to set custom colors, upload high-quality images, and devise an enticing offer. Additionally, users can easily create a kiosk to opt- in customers, as well as track their redemptions. Once a customer opts in the loyalty card can be saved to their smartphone's home screen. Punches can be redeemed via the card on their device or by entering their mobile number into the same kiosk they used to join the program.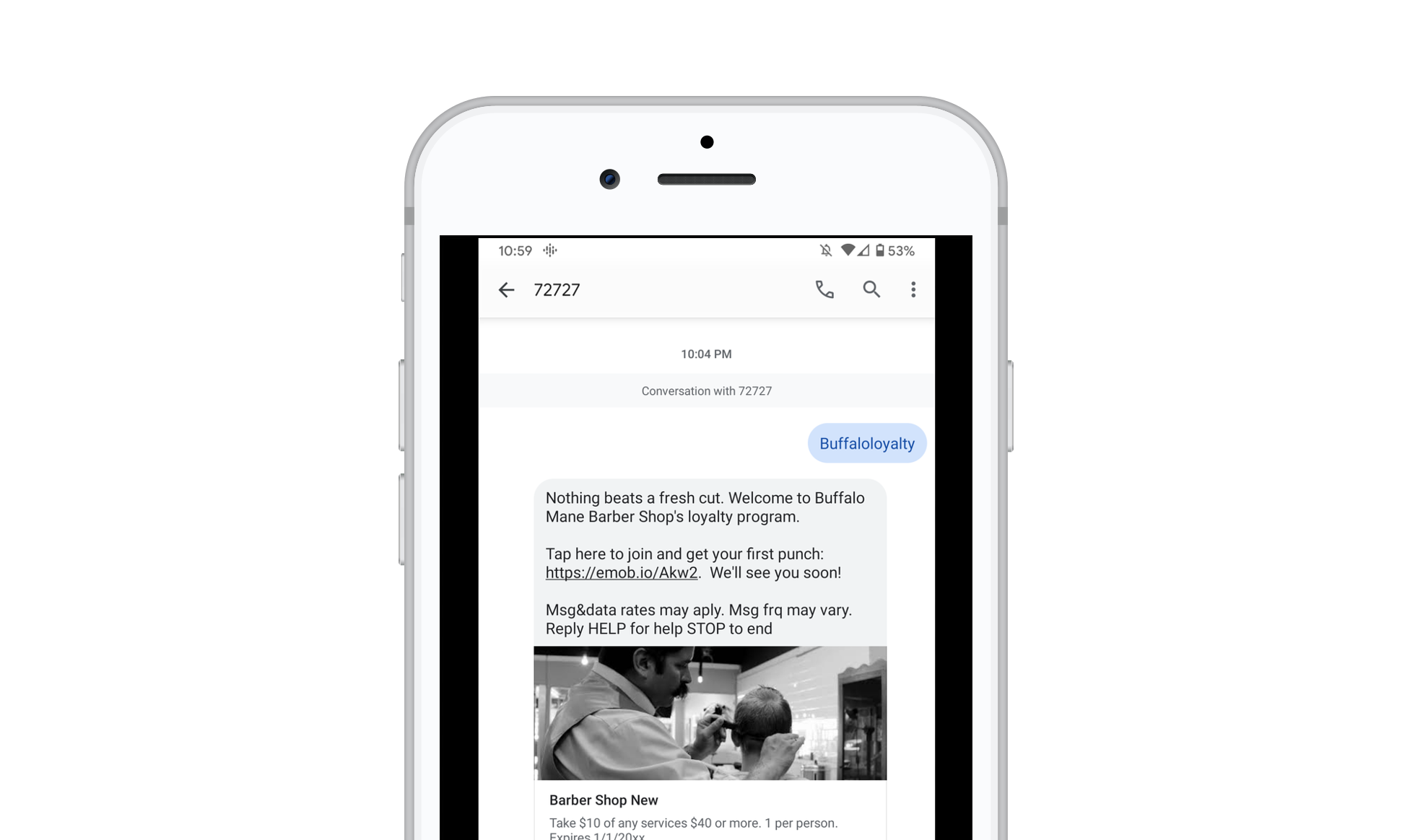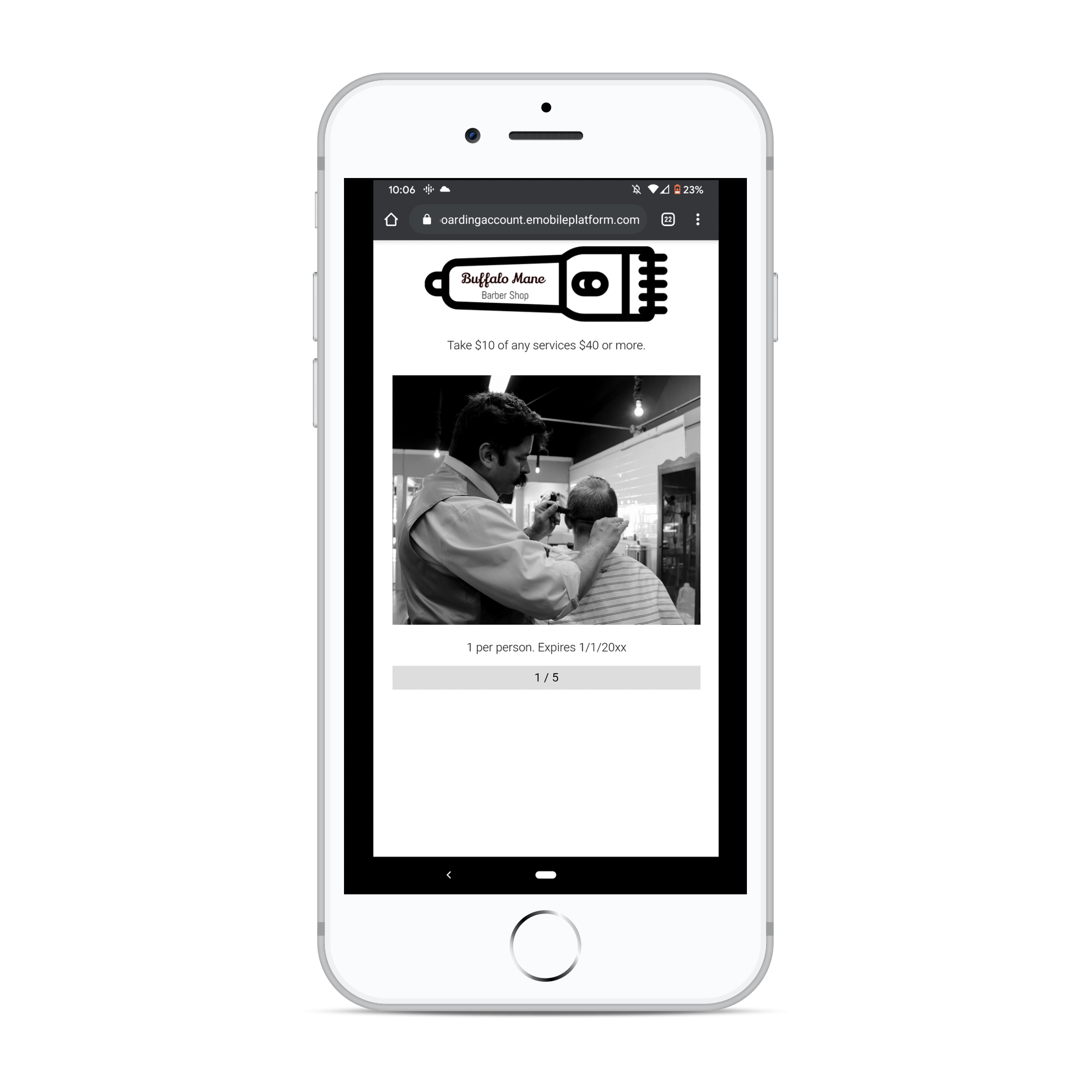 Additional features of the Loyalty Program
Your experience with the Loyalty Program is just as important as your customer's experience. We've added features to the program specifically for business owners. Our loyalty tool will allow you to set time frames for when punches can be redeemed, assign unique redemption codes for every employee, and track redemptions every step of the way. This is in addition to creating custom offers and virtual cards that match your branding.
Customer Experience
 
 
AvidMobile's Loyalty Program is a powerful marketing tool that will keep your customers coming back. By creating exciting loyalty programs you are engaging your audience while moving them towards their next transaction. Customers can join your loyalty program using a Kiosk, Webpage, Keyword or campaign. With a few simple steps they can start redeeming punches as they work towards the final reward!
 
Join the Loyalty Program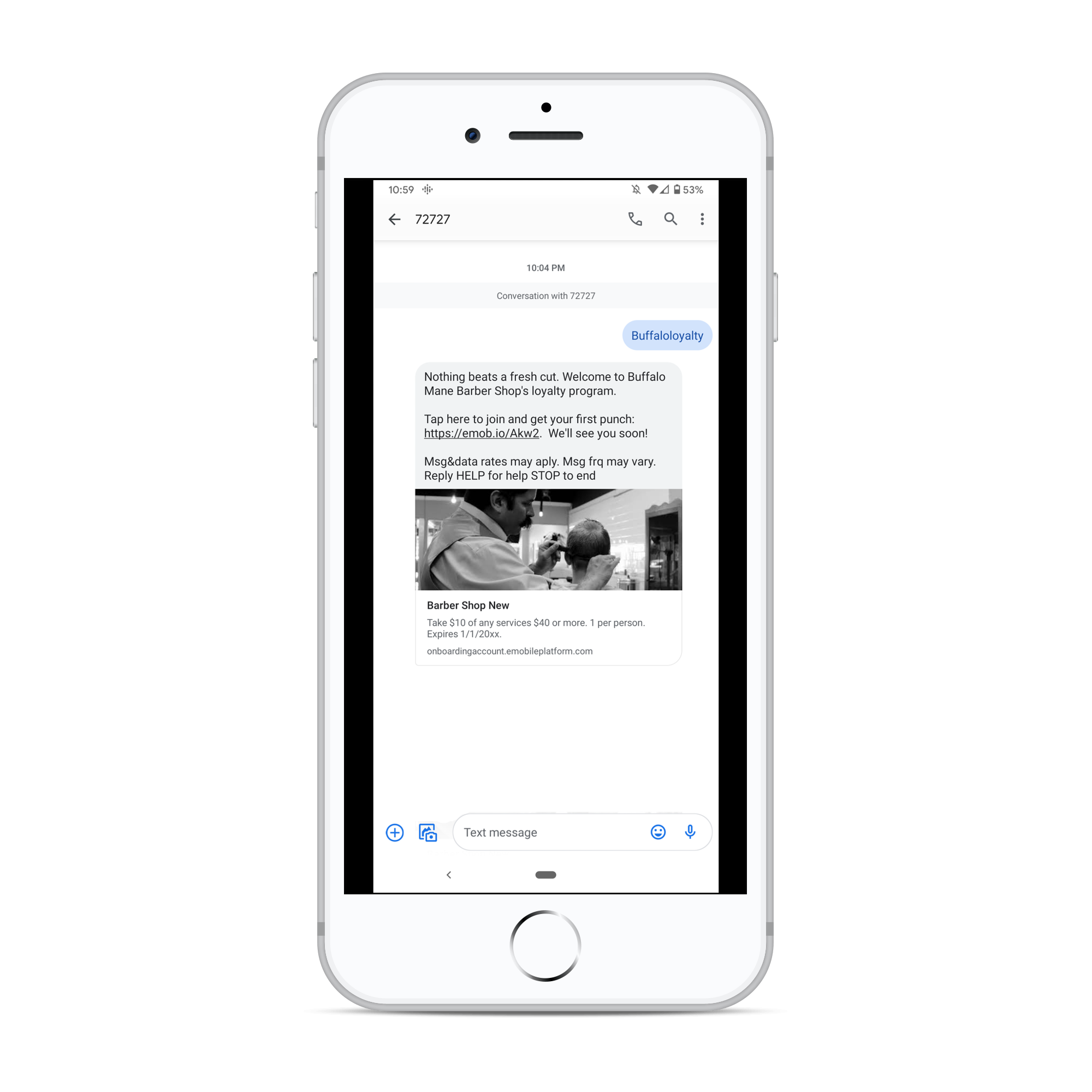 Your customers can opt into receive the loyalty program via a kiosk in your store, directly from your website, or directly text your keyword to the short code. Additionally, Loyalty Programs can be pushed out to databases using Campaigns.
Open the Loyalty Card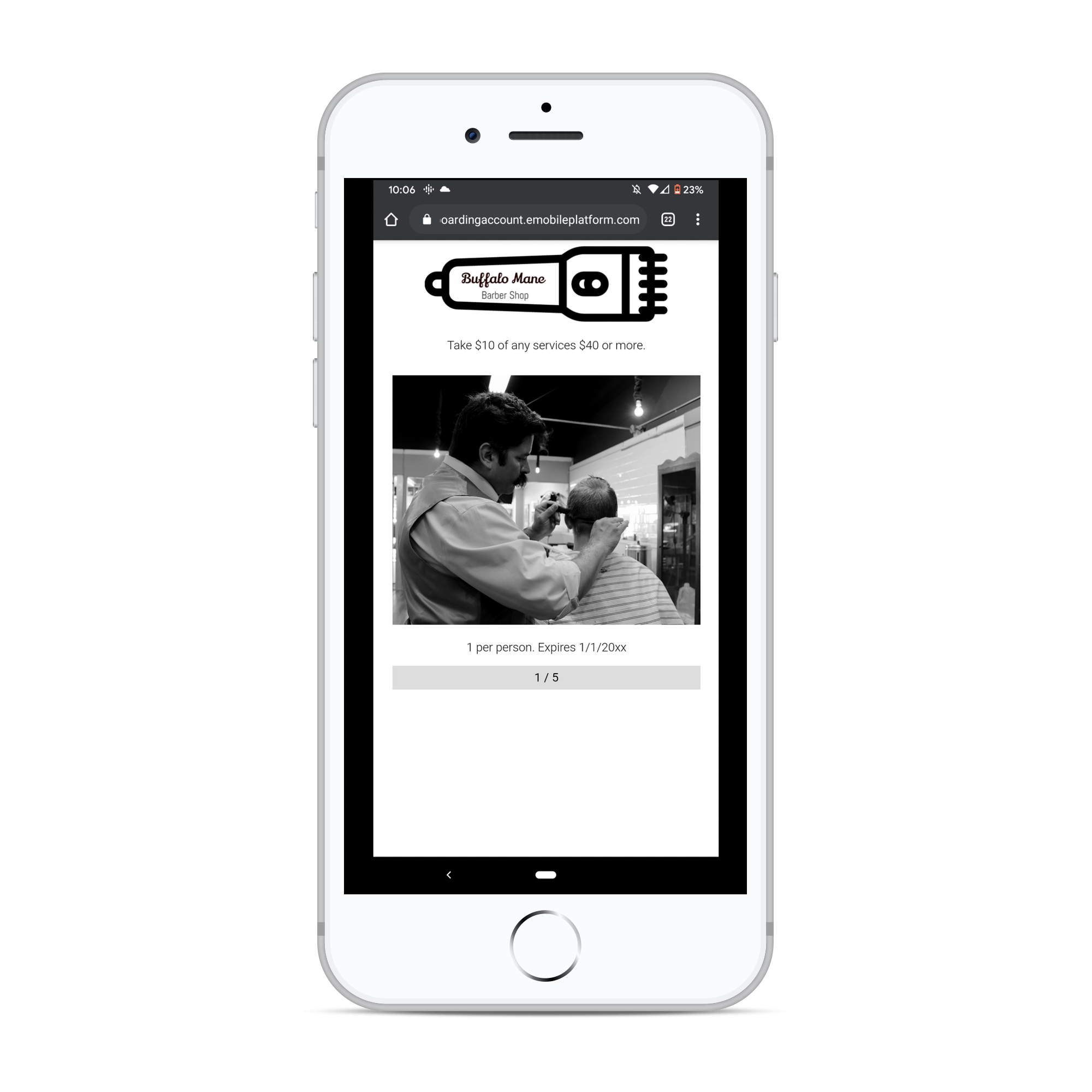 No matter how you choose to distribute your Loyalty Program, your customers will receive a text message with a link to open their loyalty card. A simple click on the link will open their loyalty card on their smart phone's browser.
Earn Digital Punches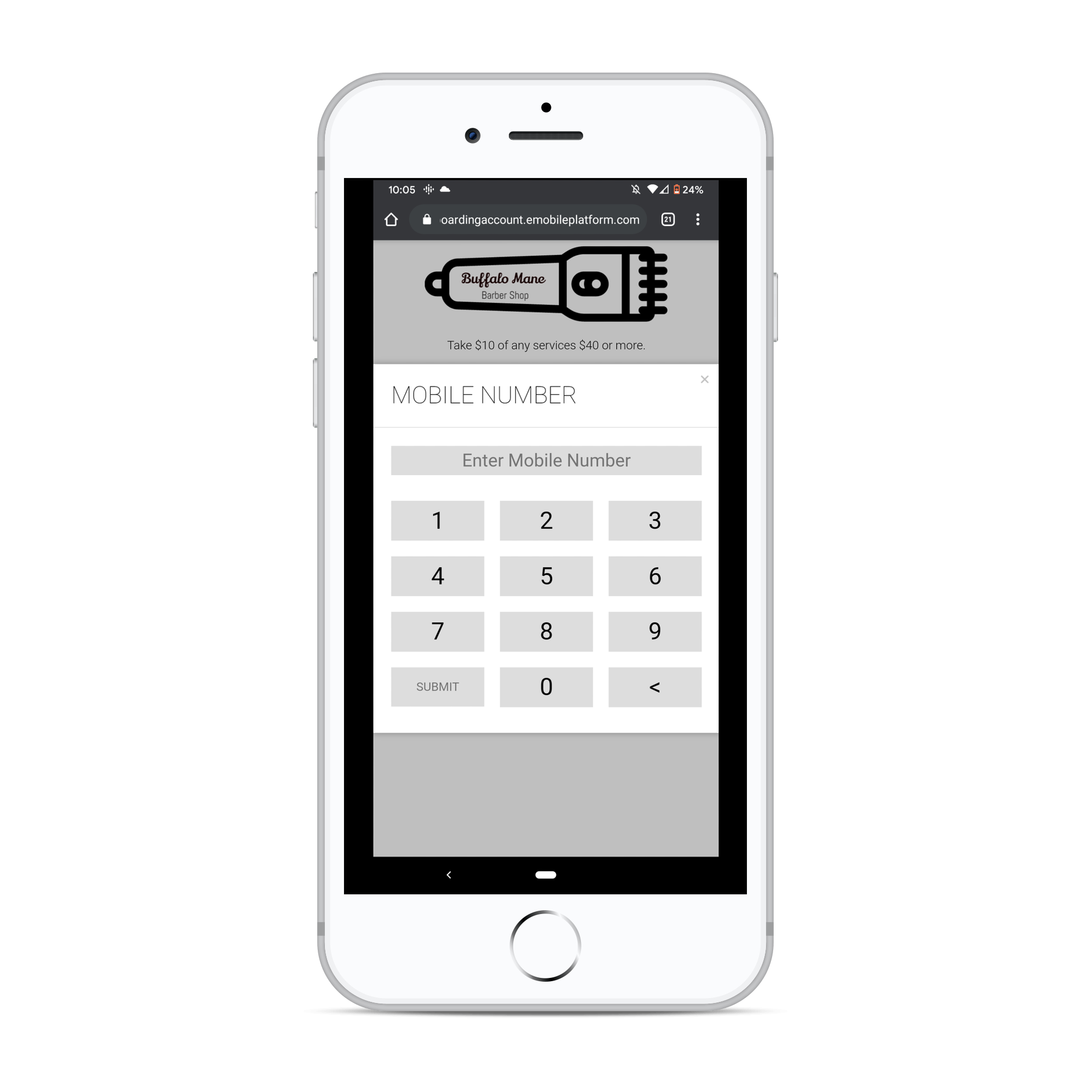 Every time a customer meets your program's requirements they qualify to redeem a punch. Redemptions are simple. Customer's can earn a punch from the koisk at your register or the mobile phone in their pocket.
Redeem the Final Offer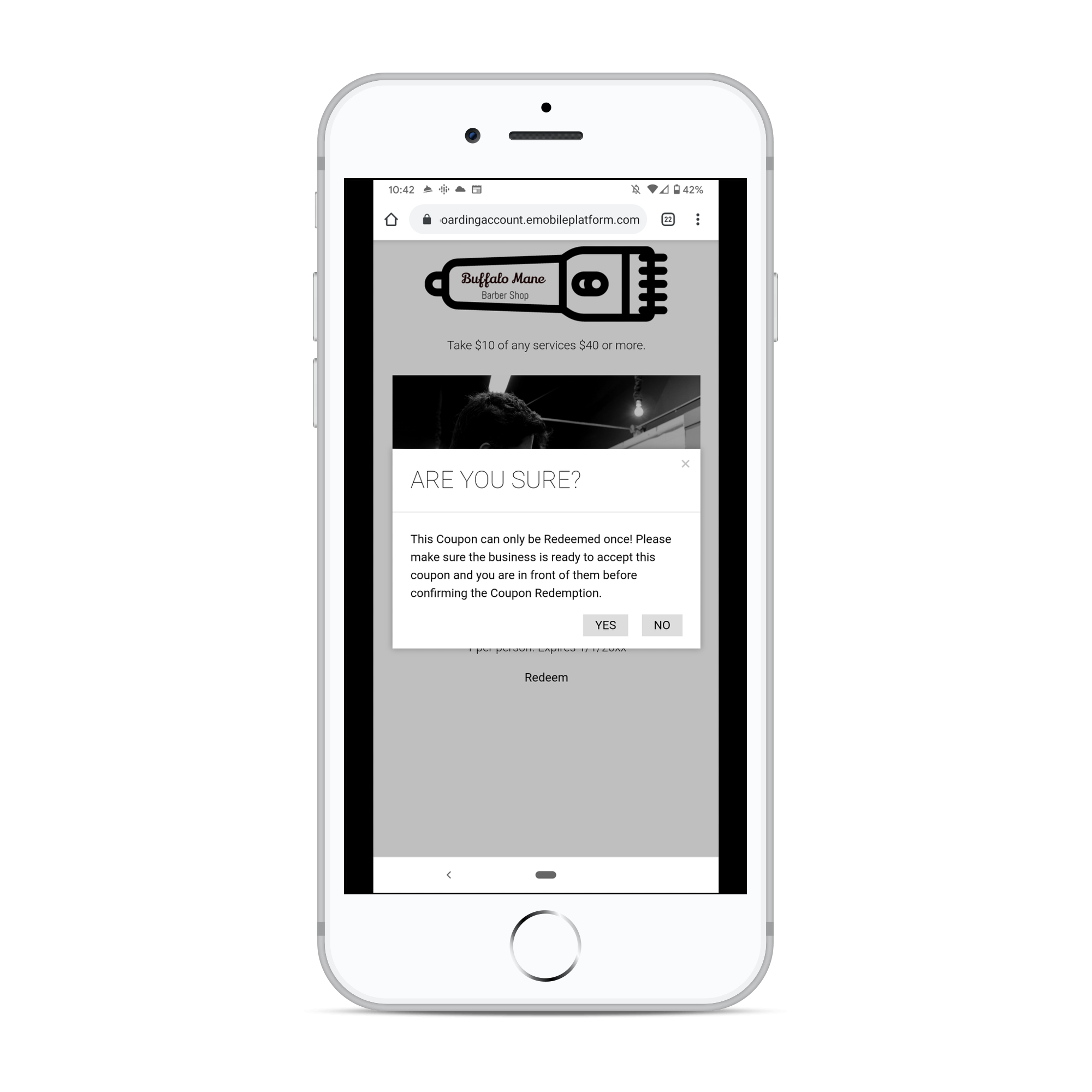 After your customer has completed your custom loyalty program they will unlock a one-time redeemable offer. They can choose to use it or save it for their next visit. Once they redeem the offer it will no longer be available.
Interested in Reselling Mobile Marketing?
Our robust mobile marketing platform is resold and white labeled for agencies, media companies, entrepreneurs and more. Download our pricing guide here.