The Best SMS Reseller
Mobile Marketing Application is Here
Get your 100% Free Reseller Account Here
Plus get an instant PDF Download
of our Full SMS Reseller Pricing and Features Guide.
No credit card required.
Feature Rich
Resell a full-featured mobile marketing suite complete with SMS messaging, a mobile website builder, a kiosk creator and much more.
Customer Support
We offer industry leading support by ticket and phone for application support and marketing expertise.
Wholesale Pricing
When you scale up the cost scales down. Check out our reseller pricing guide to see why our rates are the most competitive.
---
Industry Leading Support
AvidMobile is the industry leader when it comes to reseller support. We are successful when you are successful. We offer more help, training, and tools than anyone else.
US Based
All of our customer support work from our office in the Kansas City, MO. We are here to understand your needs and help you solve your problems. We work when you work.
More than application support
We are more than experts on our products. We will help you setup up your business, give you marketing advice, and guide you through the sales process
Industry leading Response Times
According to all of the fancy graphs that Zendesk shows us, our customer support beats the industry average in every category. Our average response time is under an hour.
Self Service and Guided
Sometimes you want to find the answer yourself and sometimes you just need a little help. We are more than happy to guide you through the process to use any feature we offer.
---
See a live example right on your phone.
Type your mobile number and we will send you an instant text-message with an example Mobile Coupon and Mobile Website. We will send you the examples, up to 4/mo, msg&data rates may apply, reply HELP for help or STOP 2end.
---
A Feature Rich SMS Suite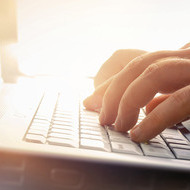 100% White Labeled Application
Your brand on our enterprise level mobile marketing application. Resell and bill your clients as if it were your own.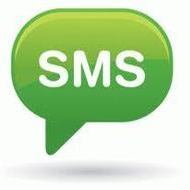 Every Type of SMS Campaign
Keywords, Campaigns, Notifications, Mobile Coupons, Contests, and Drip Campaigns.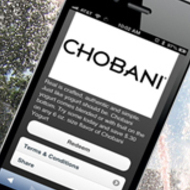 One-Time Redemption Coupons
White-labeled Mobile Coupons that can be sent and shared. Your clients will Love how easy they are to setup.
Contests
Easily run contests and sweepstakes over SMS with the AvidMobile Mobile Marketing Application. We have multiple Contest types, variable winners, and automated winner selection and notification.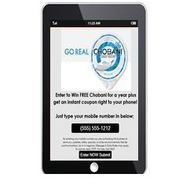 Kiosk Builders
Mobile campaigns build databases faster when you provide your customers with tablet landing pages that can be built in seconds.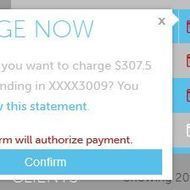 Integrated Billing and CRM
Manage Resellers and Clients easily and bill them right from your white labeled mobile marketing application.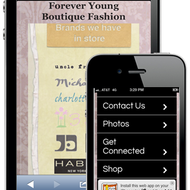 Reseller Platform
Join the Industry's leading reseller platform that has SMS, Mobile Sites, Mobile Apps, Coupons, Contests, Website Development, SEO, and Email.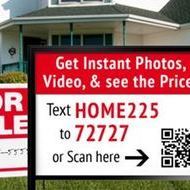 More Programs and Technology
Proprietary Real Estate Programs, Virtual Business Card Apps, Demo Apps, and much more.
Reliability in an application is paramount to building long-lasting partnerships. We provide our white-label partners with multiple short codes and the most robust mobile marketing application in the the space. This is the reason why we are trusted by more than 50,000 end-user clients
Rob Clifton CEO AvidMobile
Some more of the many ways AvidMobile will help you succeed as an SMS Reseller
Automated Carrier Compliance
We handle the nitty gritty of carrier compliance for you. Optins, Optouts, and Required Message Flow is all handled automatically.
Reseller On-boarding
Time is of the essence and we want you to get started as quickly and efficiently as possible. Our 5 step one-on-one on-boarding process is designed to get your account setup and make sure you are ready to talk to your first client.
Monthly Webinars
We are constantly improving and adding to our application. We hold monthly webinars to go over new features and marketing strategy.
Mobile Marketing Certification
Being an expert in your field is key to success. We've designed an easy to digest Mobile Marketing Certification that when completed will make you the expert on Marketing, Mobile Marketing, and Compliance.
Video Tutorials
There are short Video Tutorials on how to use every single feature in the application.
Sales Training
We run a monthly sales training webinar with the CEO in addition to providing extensive sales training and advice to our resellers.
Updated Industry Statistics
The world is changing quickly. We update our marketing statistics on a quarterly basis so that you have fresh material to work with when prospecting and pitching your clients.
Reusable Sales Presentations
We allow you to view and use a huge library of sales presentations for all types of campaigns in all types of industries.
Sales Assistance
We can help you come up with your pricing, marketing strategies for your clients, and can even help you make the pitch if the opportunity is large enough.
Business and Marketing Resources
We can't say it enough times. Your success is our success. We make available to our resellers all of the tools and strategies that we use to run our marketing and sales.