U. S. Short Codes & Long Codes
Easy to remember Short Codes and Long Codes for your every day needs.
Dedicated and Shared Short Codes and Long Codes for local or national campaigns.
Short Code Pricing and Hosting at wholesale rates

Dedicated Short Codes
Need your own short code, we can get you up and running quickly with a code we already have provisioned and we are holding. Already have a short code and just need to get it provisioned or migrated for better message pricing and lower monthly hosting charges? We can handle that too.
Shared Short Codes
Leveraging one of our many shared short codes is often a quick way to get your business or application up and running quickly. We can let you borrow one of our shared short codes during your provisioning process or if you don't need a dedicated short code, then utilize our shared at reduced cost.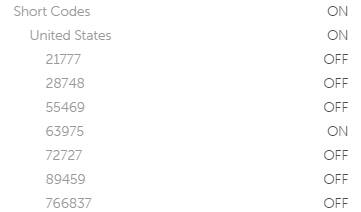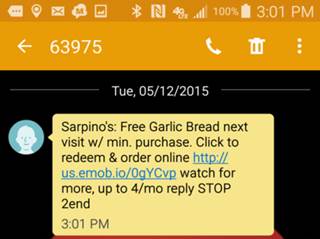 Vanity or Random Short Codes
Random short codes can be acquired specifically for your use or share one of our short codes and be up and running in minutes. AvidMobile can help you secure the short code you desire and goes through the carrier approval process for you during the 8-12 week process.
Short Code Messaging
Connect with your audience on easy to remember 5-6 digit phone numbers.
SMS DEDICATED
* Includes lease & hosting
MMS SHARED
* Some setup fees may apply
* US Carrier short code tariffs charged
up front at a pro-rated rate