Event Marketing: Five Ways to Promote
Event marketing – Drive in-person engagemt.
What is event marketing?
Event marketing is the process of building a marketing strategy to drive engagement before, during, and after your event. Visual displays, advertisements, and SMS marketing are just a few of the tools used in event marketing. Ultimately, event marketing strategy will vary based on each event and the desired outcome.
Hosting an event is a wonderful way to create an experience for your customers and generate buzz about your brand. Trade shows, festivals, and conferences are some of the most popular types of events. No matter how big or small an organization can benefit from hosting an event. Any event planner will tell you that planning event requires organization, attention to detail, and hard work.  In addition, your event marketing plan will play a key role in promoting your event.
Mainstream events like SXSW , CES , and even smaller scaled events are experiencing success because they have taken the time to plan their marketing strategies. With a variety of marketing resources at your fingertips, there is no set recipe for building the perfect event marketing plan. AvidMobile has taken a few moments to list five event marketing ideas. They will help you gain exposure, increase attendees, and drive in-person engagement.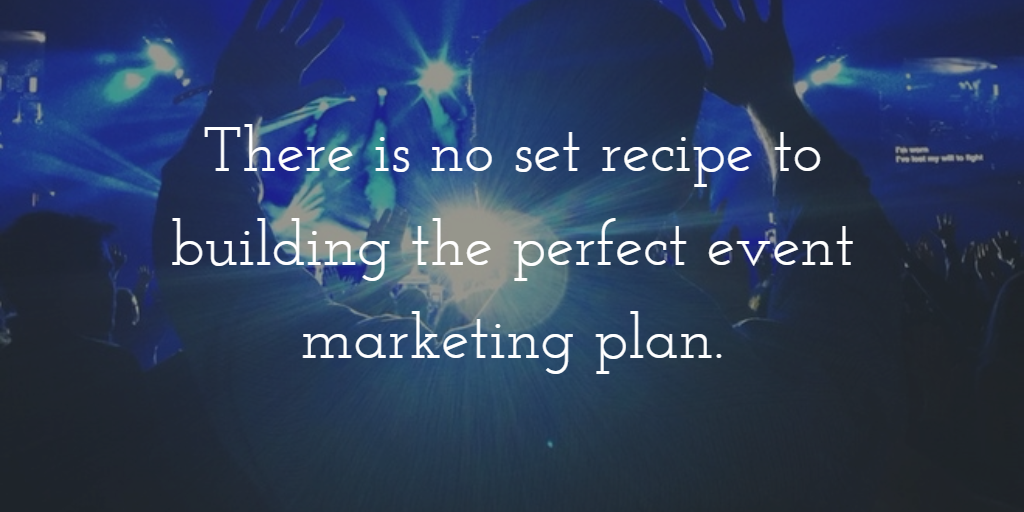 Five ways you can use event marketing.
SEO is important, so make sure you choose the right keywords.
Right now all over the country, people are using search engines to scan the internet for the information they are looking for. Backlinko, an SEO specialist service, understands the importance of keywords and why choosing the right keywords matter.  Futhermore, think about your event and your target audience. What are some of the keywords you think potential attendees may be anticipating? Take the time to do some research and make sure the keywords you want to use are relevant.
Events are social by nature, and that's why social media makes sense.
Facebook, Twitter, Instagram, and even Snapchat are all amazing platforms to share genuine content, invite registrants, and highlight experiences. Breaking down social media content into company-promoted and organic content is also important according to socialmediaexaminer.com.  You don't want to strictly use paid advertisements.  Adding photos, highlighting previous events, featuring attendees, and uploading videos from scheduled speakers are great ways to actually show potential attendees what your event is about. Remember the purpose of social media is to increase awareness, drive engagements, and grow sales for your event.
Attendees are mobile, so your event should be too.
By 2019 there will be an estimated 236.8 million smartphone users. It is safe to say that close to 100% of your event's attendees use smartphones on a daily basis. AvidMobile explains that using SMS marketing is a cost-effective way to promote your event. SMS marketing enables you to use texting to keep in touch with previous and potential attendees. One single text message can also be used to start the registration process, provide info about the presenters, or even highlight the city in which the event is occurring. SMS is often overlooked, but short and well-written text messages can help you highlight all aspects of your upcoming event.
Go ahead and send it. Email communication is important.
As we've mentioned, your ultimate goal is to get as many people as possible to attend your event. Email is a great way to do that. When you should start sending out marketing emails to promote will depend on the size and location of your event. Large events, conferences, or trade shows will start to send out information about upcoming years during or immediately following the event. According to Constant Contact, smaller events can start sending out invitations or registrations six to eight weeks prior to the actual date. Make sure your invites and promotional emails outline the event and highlight how your attendees will benefit from participating. Remember that personalization is key.
People will be visiting your website, so make sure it stands out.
Inc.com encourages those in need of a website to first determine the purpose of the website. Once you understand why your event needs a website it will be easier to fill it with valuable content. Take the time to develop your content. You want your message to be clear and concise. Your call to action is important. Make it easy for visitors to review pricing and complete their registration. Most importantly, if you do not have web design experience hire a professional. Just make sure you don't spend your entire marketing budget on the website.
Organizing and successfully running an event takes a lot of hard work. Planning is key, so take a moment to review your itinerary from start to finish. What's the purpose of your event, and what are the goals you want to accomplish? Determine your plan of attack and incorporate these five ways to promote your event to maximize your reach and gain as many attendees as possible.