Integrate a Mobile Strategy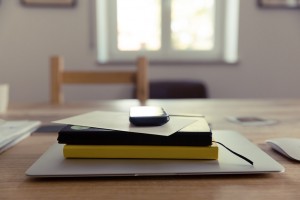 Just last week I attended dinner with a large group of friends. At one point I scanned the table and counted 8 of them interacting with their smartphones. Take a moment and look around. How many people do you see using their mobile phone?  Consumers engage with their phones multiple times a day at a variety of locations. Use your mobile strategy to capture some of those mobile engagements and grow your brand.
Build your Strategy
Mobile marketing is a crucial part of a marketing strategy. If you have not integrated mobile into your existing tactics, then stop losing out on additional revenue and get started today. Don't limit your strategic thinking. If you are advertising via print, radio, or even television it is easy to incorporate a short code and keyword. By growing a solid mobile database you are building a foundation for future re-marketing efforts. With the right mobile marketing application this can easily be accomplished.
Energize the Customer
Engaging potential customers is just as important as integrating a mobile marketing strategy. Without consistent and exciting mobile engagements customers will lose interest and quickly become bored with your brand. In extreme cases these customers will opt out and no longer be a part of your database. By understanding customers, their habits, and interests you can build creative mobile campaigns that engage these customers.  With a little creativity you can use mobile coupons, sms blasts, and mobile websites to interact with customers on a new level.
The Unshakable Truth
Mobile marketing has become the essential for a multitude of companies. Businesses that have not adapted mobile marketing fall further behind the curve every day. As time passes these business' customer bases will continue to shrink until there is not enough revenue to sustain the business and they eventually have to close their doors. If you have not integrated a mobile marketing strategy, then today is the day to do so. Create exciting mobile engagements for current and potential customers. Make them compelled by your brand and watch your revenue grow.
Have questions about mobile marketing? We are happy to answer them. Call us at 877-511-6624.