Create Opportunity with Mobile Marketing Services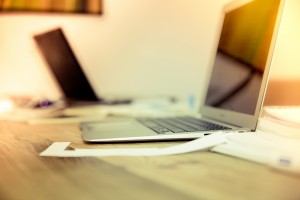 Ever thought about selling mobile marketing services to local or national businesses? Depending on your location, up to 30% of companies in your market could be buying mobile marketing services within the next year!
It might as well be you earning the residual revenue from it!
No matter what you sell today, you could increase residual revenue every month by capitalizing on the growing mobile market! Check out this example math equation:
Let's say there are approximately 100,000 businesses in your local metropolitan market. Out of these local businesses around 30,000 of them will be purchasing mobile marketing services within the year.
These services include the following:
SMS mobile coupons
SMS text blast reminders
Virtual business cards (VCards)
Email
Real estate mobile marketing services
Closing just 4% of these 30,000 businesses would result in 1,200 new clients for your business!
On average, scaled up mobile marketing clients are paying an estimated $120 per month for mobile marketing services. Keep in mind that these clients are running regular and quality mobile marketing campaigns. Average net profit for those accounts after hard-costs (less wholesale pricing) is approximately $85 per account. This means potential for net profit upwards of $102,000.
Adding mobile marketing services to an existing business model is a straightforward process. With the best mobile marketing application and wholesale pricing your business can earn additional revenue with mobile marketing.
Don't have an existing business? Start one today. With the right sales training and support you will be prepared to close your first new client. With just two or three clients you will have covered your fixed cost and can start to put income into your pocket.
Find out more about mobile marketing services and how a partnership with AvidMobile can help you reach your mobile marketing goals. Signup for your free trial today!