Mobile Websites: Google's Mobile-Friendly Update
Do you know about Google's Mobile-Friendly Update?
At the end of April Google released a new algorithm update. This update boosts the ranking of mobile-friendly pages for mobile search results, which makes it easier for mobile internet users to find quality and relevant results from their searches. Pages with mobile optimization rank higher in search results and seen first by customers.
A few things to remember about the update:
The update is specific to searches conducted by a mobile device
It's global, and it affects search results in all languages
Individual pages are ranked, not the entire website
In May of 2015, Google reported for the first time in history that the number mobile searches exceeded the number of desktop searches. Online behavior has changed dramatically over the past seven years. Many businesses recognize this and have adopted mobile websites and mobile marketing services.
Businesses that want to remain competitive and relevant in 2015 must make plans to put mobile first.
A mobile optimized website includes the following:
Text that is readable without tapping or zooming in
Tap targets or buttons are spaced appropriately
Pages avoid unplayable content and horizontal scrolling
When building a mobile website, take into consideration the needs of your audience. The purpose of a mobile website is different than that of a desktop website. Internet users conducting searches from a mobile device have entered the final stages of the customer buying cycle. In other words, these customers are ready to buy. A mobile website facilitates this process for mobile users and gets customers closer to purchasing your product.
The recent Google update has made the mobile website an essential marketing tool for any business large or small. As of March 2015, 78% of US small businesses still did not have a mobile solution or mobile website app. The tools are readily available, and brands should regularly be using mobile coupons, text marketing, and web based kiosks in addition to their mobile website to engage existing and potential audiences.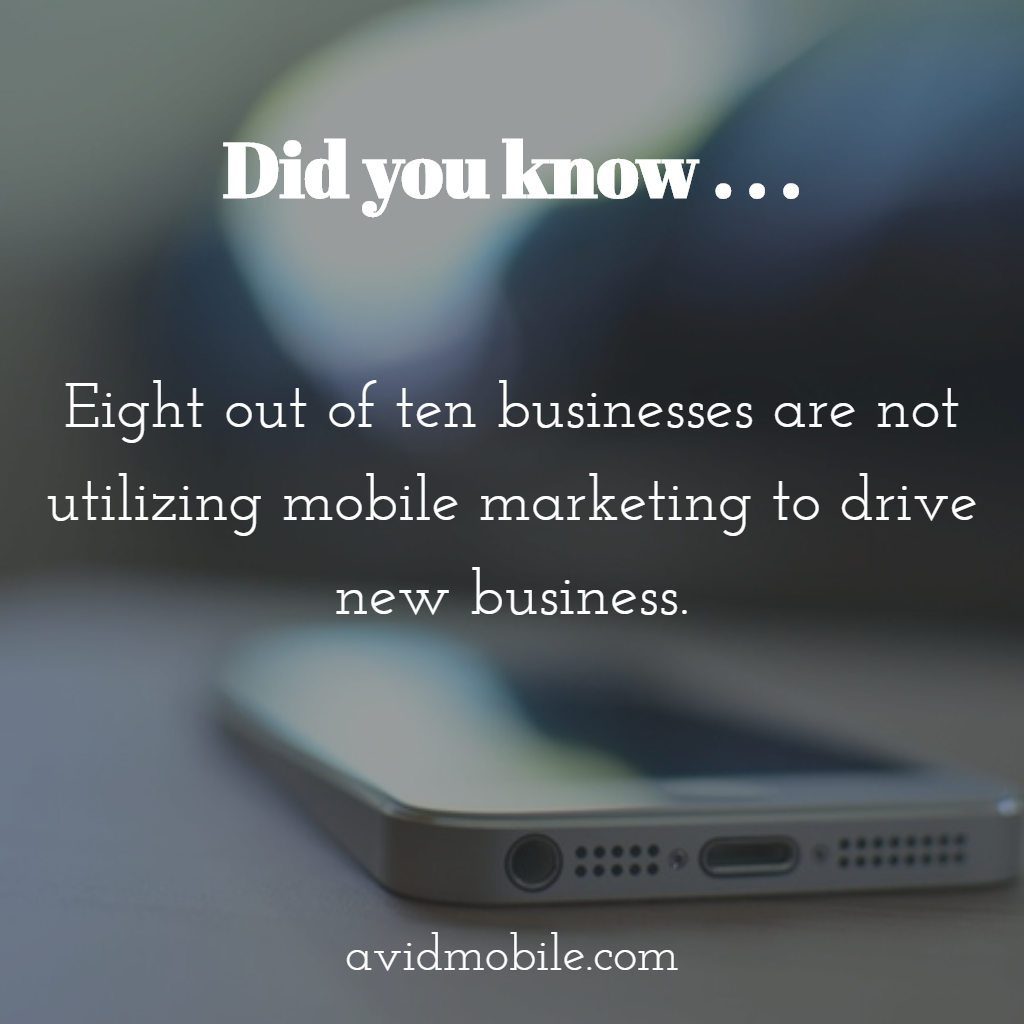 Adding a mobile website and mobile marketing services is a straightforward process with the right application. Additionally, there are companies and individuals making money selling mobile websites, mobile marketing, and email services to local businesses. Find out more information about becoming a white-label reseller, and grab your mobile marketing free trial today.