Real World Mobile Marketing: Vigil & Thieves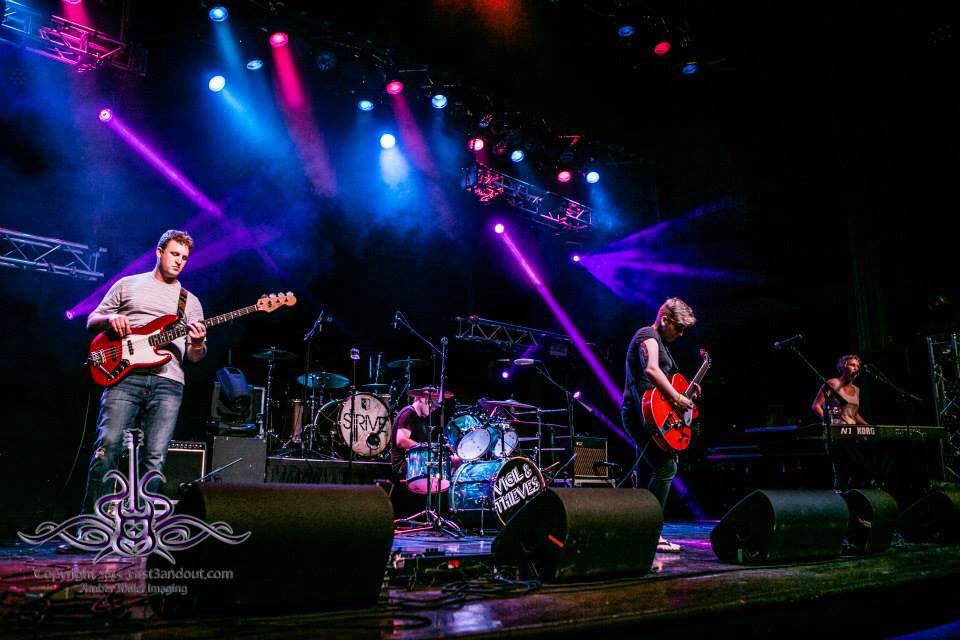 Business if often the last thing on the performer's mind when it comes to music. It's not to say that musicians don't care about their brand and making money. That is everyone's dream, right? What many don't realize is that there are so many facets to playing in a band or being an active performance artist that can overshadow business necessities such as marketing. When getting ready for a gig you're worried about rehearsal, load-in time, set length and fluidity, networking, loading out, and moving on to the next city. Not to mention the actual writing process.
I recently had a gig at a fairly well known regional bar. We were playing with an international act, so time wasn't an issue as we were the first group to load our gear in and do a sound check. Having a lot of time before the doors opened allowed us to effectively set up our merchandise display and present ourselves to an unknown yet promising crowd. That's when I got the idea to set up our mobile marketing practice. I had been doing some experimenting with keywords and various contest campaigns for the band, and it was time to start implementing them. We put up a call-to-action sign requesting people to text THIEVES into 48421 for the chance to get some free merchandise, either from the band or our sponsor (Fireball did us the lovely favor of sending us a bunch of promotional material for social incentives such as this). This method worked surprisingly well and was a means of face to face interaction. When people walk by and see that they have the chance to get some cool stuff at no cost to them they have no reason NOT to stop and chat. Giving away these promotional materials led to random patrons also purchasing our band merchandise, even if they hadn't heard us yet.
I had set up a kiosk on our drummer's iPad to save even more time and opt more people in, but the battery had unfortunately died. Regardless, it was comforting to know that this SMS marketing method had worked for us and would likely work even better in the future with more preparation. Other bands took interest in our marketing techniques, and we quickly found that our table was being swarmed while the international act sat back and watched. It was living proof that offering some incentive makes concert goers more inclined to support a band in an industry that is oversaturated by iTunes and major labels.
This is a practice that works, and we won't be giving it up. Wish us luck!

Learn more about the mobile marketing services used by Vigil & Thieves by visiting www.avidmobile.com. You can also click the button below to grab a free trial account.