SMS Marketing Software: Private Schools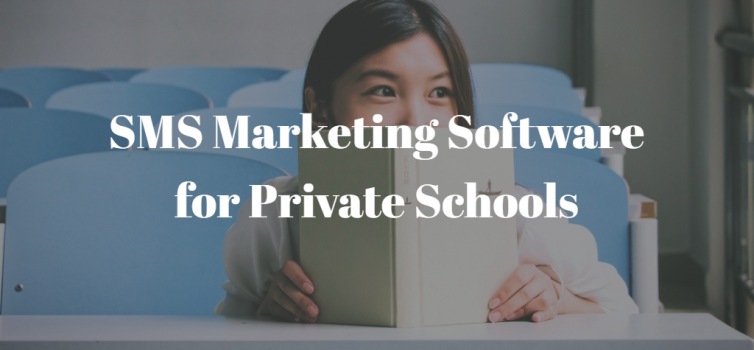 SMS Marketing Software for Private Schools
When it comes to adding new technology to your school, we're fairly sure SMS marketing software may not make the top of your list. After all, everyone knows that texting during school is never a good idea. Running a successful private school is an overwhelming experience, especially when marketing comes into play. Much like with public schools, keeping attendance numbers up is extremely important. On top of that recruitment and enrollment numbers directly impact the funding the private school. Finally, you don't want to forget communications from the school to parents and students. SMS marketing software provides a proven and affordable tool to help with all of this.
Is SMS marketing software right for my school?
Many private schools overlook SMS marketing software as a serious solution for advertising and marketing their school. When you pause for a second and think about it, there isn't a better way to get your message directly in the hands of your audience. When parents and students receive a text message, they read it immediately. Save the mass-produced mailer or bulletin in their email inbox for less urgent types of notifications. We've taken a moment to list some specific ways schools are using AvidMobile's SMS marketing software as a marketing and communication channel.
4 Great ways schools use SMS marketing.
New student marketing
Interested parents can text a keyword to receive information about the school. In the reply message, the school can deliver links to their website, promotional videos, and 3rd party reviews. From there new student marketing message reminders can be sent via SMS.
Student communication
During registration students will provide their mobile number and be added to the school's SMS student communication marketing database. From there the school will be able to share reminders ranging in topic from sporting events to state testing dates throughout the entire year. Additional databases for sports teams and clubs can be created to share information pertaining to the specific organization.
Communicate with parents/guardians
By building a database for parents/guardians private schools are using text messaging to deliver information pertaining to registration, tuition, and parent-teacher conferences. In particular, SMS marketing software is allowing schools to send out notifications about school closings, emergency alerts, and early dismissals.
General Marketing
Academic success, winning sports teams, and outstanding students are something any private school is proud of. Henceforth, this is why SMS is a great tool to share SMS updates. It doesn't matter if you won the state championship or ranked #1 in your area, these types' milestones are important to faculty, parents, and students. In fact, Adding SMS marketing software will prevent them from going unnoticed.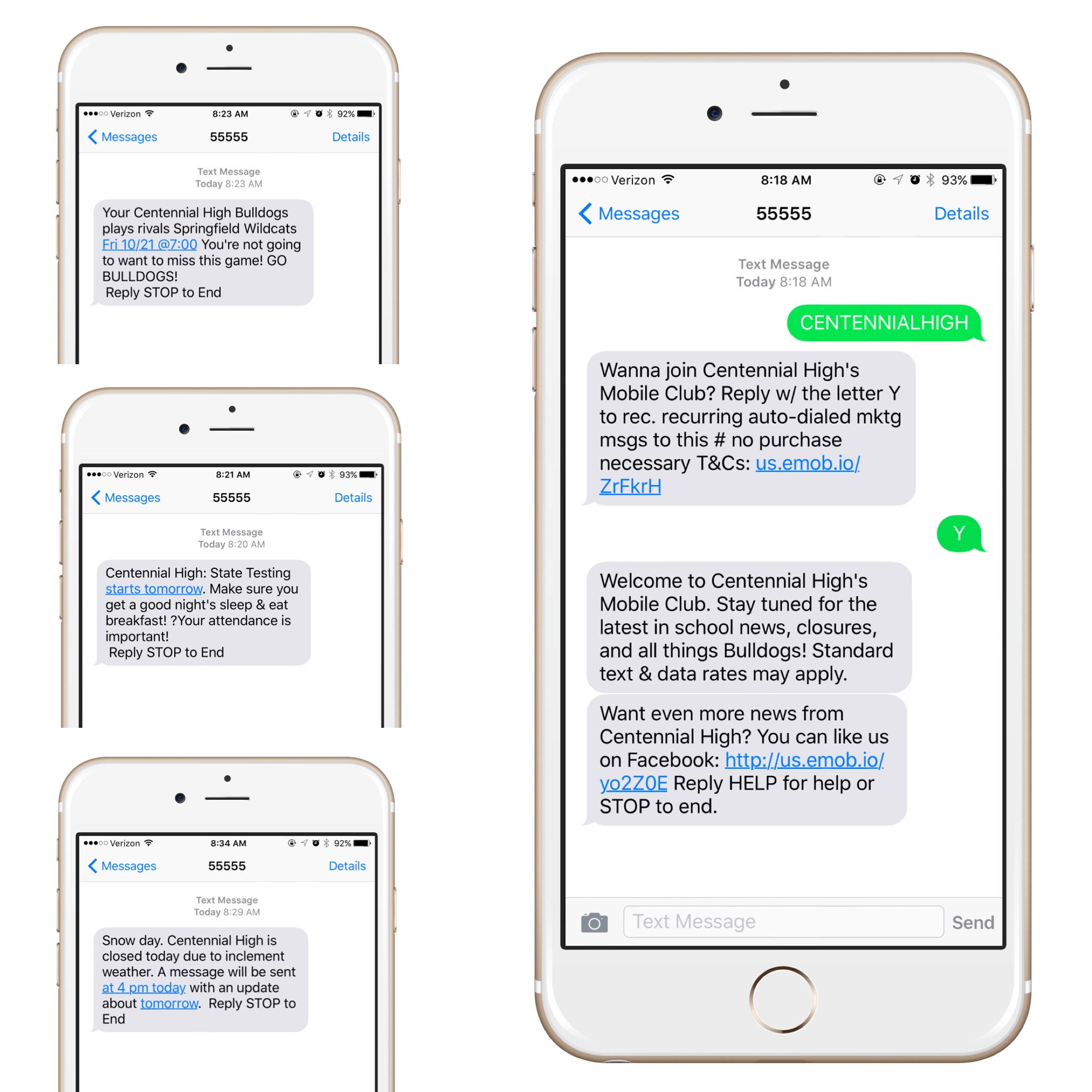 SMS marketing gives your private school an edge when pitted against competing private institutions. Think one step ahead of the competition. Keep current and potential parents and students informed. AvidMobile's SMS marketing software equips you with the latest SMS marketing technology. A user friendly platform makes it easy to create and deliver content to your database. With track-able campaigns and detailed reporting, you can monitor success and maximize ROI for your private school. If you're interested in upgrading your schools communications, click here and sign up for a free trial.