SMS Private Label Program Benefits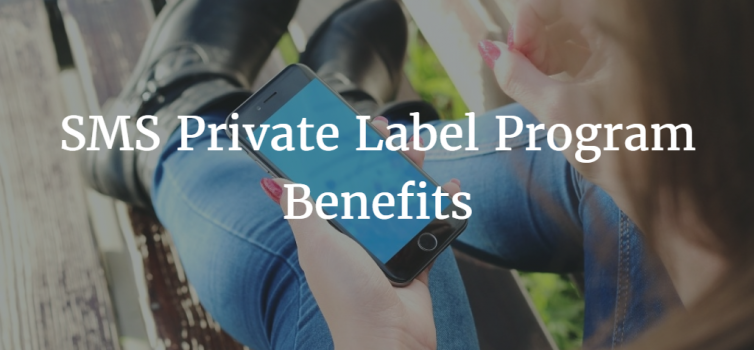 You may not have heard the term "SMS Private Label" before, but perhaps you have been thinking about adding mobile marketing campaigns to your offerings as a marketing company. Mobile is the big craze, with such widespread use of cell phones these days. Not everyone has a smartphone yet, but just about everyone receives text messages. Quickly, text is becoming the new email marketing. The open rates for mobile messages is much greater than email open rates, not to mention the participation rates are better as well.

Oh wait, there is that pesky thing called software and technology, isn't there? That's where our SMS private label company comes in. We've already spent years developing software to help you manage subscribers, design mobile marketing campaigns and implement them — so you don't have to. We are like a silent partner. You advertise the service and we help you provide it. Private label SMS marketing is just that easy!
SMS Private Label Program Benefits
1. SMS Private Label Programs Offer Customized Design.
When you choose to work with a SMS private label company, you advertise mobile marketing services using your company logo, banner and image. We offer you full access to our software and provide back-end support, but your customers and clients never know we exist. If you want help building your text messaging application, we'd love to help you design it.
2. With SMS Private Label Service, You Set Your Own Pricing.
We just charge you a small monthly access fee for the use of our software, but you are free to charge your clients whatever you please and structure packages however you'd like. You don't need to purchase credits or keywords from us, so you have greater freedom and flexibility in your pricing structure.
3. SMS Private Label Software Has A Quick Learning Curve & Simple Setup.
Hit the ground running and get a mobile campaign running within days with our easy-to-use SMS private label software. Our team will show you how to use the software with our helpful demos and advanced learning center. We want you to be the best at what you do and stay with us for many years, so we're committed to your ongoing education in the world of mobile advertising.
4. Our SMS Private Label Company Offers Excellent Customer Support.
We are here for you 24/7 should you have any questions or require any technical assistance. We also offer customer support for the everyday marketing of your business. If you need help upselling, structuring packages or developing your first campaign, we'd love to help. Your success is our success!
How To Get Started
Looking for a potential White Label Partner?
Learn more about our SMS white label services by signing up for a free trial.