SMS White Label Payment Gateways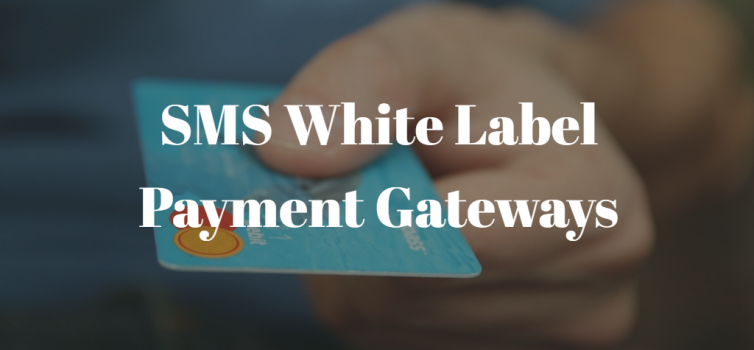 SMS White Label Payment Gateways
We've written a variety of blog articles for our SMS white label resellers. Likewise, many of these articles range in topic from sales strategies to marketing methods. There is no denying the importance of closing new businesses and driving income. However, you are running a business and still have to manage day to day operations. This includes collecting revenue from new and existing clients. That being said, understanding payment gateways and how they work is an important part of being an SMS white label reseller.
Understanding SMS white label billing systems.
Every SMS white label application provider offers their own unique version of billing. Each of these specific billing systems supports integration with several payment gateways. This gives you options when choosing how to process payments. All payment gateways do not work the same. Some gateways allow you to store customers payment info, while others require payment every for every transaction. Choosing a payment gateway is an important decision. Working with a payment processor or a payment aggregator has an impact on the way you collect revenue.
Payment Processor Versus Payment Aggregator
Deciphering the difference between a payment processor and a payment aggregator is confusing. The main difference between these two is where your money ends up. Payment processors accept the money and place it in your bank. A payment aggregator accepts the money and places it in their bank.
Payment Aggregators
Payment aggregators are service providers that allow e-commerce merchants, like SMS resellers, to process payment transactions online. PayPal is one of the most popular payment aggregators. Aggregators offer a simple setup process and don't require you to have a bank account. In other words, the aggregator takes the money from the customer, places it in their bank, and then pays the merchant. Setup is fairly straightforward, and in most cases, it just requires you to create an account.
Payment Processors
Just like with an aggregator, payment processors allow you to process transactions online. Stripe is an example of a well-known payment processor. When transactions are processed by a payment processor the funds are deposited directly into your bank account. SMS white label resellers who want to use a payment processor must first set up a bank account. The setup processor for payment processor is more involved. In addition to having your own business bank account, the payment processor will require you to provide your federal tax ID and set up an account with them.
Choosing the right payment gateway for you.
Start by narrowing down your payment gateway options. Look at what payment gateways your current SMS white label provider supports. If you are an AvidMobile SMS reseller our Integrated Billing system supports the following payment gateways. This provides our resellers with options when it comes to collecting income.
Advantages to choosing a payment processor over a payment aggregator.
You can build Hosted Signup Pages to capture payment details and instantly charge new clients
You are able to process client's statements directly inside the application
Use the payment processor to bill for other aspects of your business.
No matter what SMS white label application you choose it's important to understand how payment gateways work. No two resellers will run their business the same. While a payment aggregator may work for some, payment processors work better for others. If you're curious to learn more about our SMS white label application you can click here for to start your free trial.