What is 2 way SMS?
Two way SMS messaging uses keywords and short codes to deliver text messages to mobile users. Unlike traditional SMS texting, 2 way SMS requires end users to send a keyword to a per-determined short code, like 55555, to receive an automatic reply.
More about 2-Way SMS.
Text messaging allows us to share short snippets of information with a single person or a group of people. Mobile marketing professionals understand that customers want genuine communications. This has lead to businesses using using 2 way SMS to start meaningful conversations. Right now brands are using text message marketing to communicate with their audiences in a way that was not possible before.
An example use case for 2 way SMS.
Let's say you own a store and you've placed signage inviting guests to text a keyword to a short code to join your mobile club. Susie visits the store, sees the sign, and uses her mobile phone to text the keyword to your specific short code.  Once she sends the opt-in message, she receives an automatic 2 way SMS reply of your choosing. The reply text message can thank her for opting in, send her a onetime redeemable mobile coupon, or even place her into a text to win contest. This is your chance to be creative and connect with your audience.
There are plenty of ways to get creative with 2-way SMS. One of the most exciting things about 2 way SMS is you have the opportunity to deliver conversational style marketing messages with your audience, instead of just trying to advertise to them. While a standard keyword campaigns will get your message across you are not limted there. For example a trivia style campaign will create a better interaction with your customer. By keeping their attention for a few more seconds you are increasing your chances of converting a sale. Take a look at the options available to you.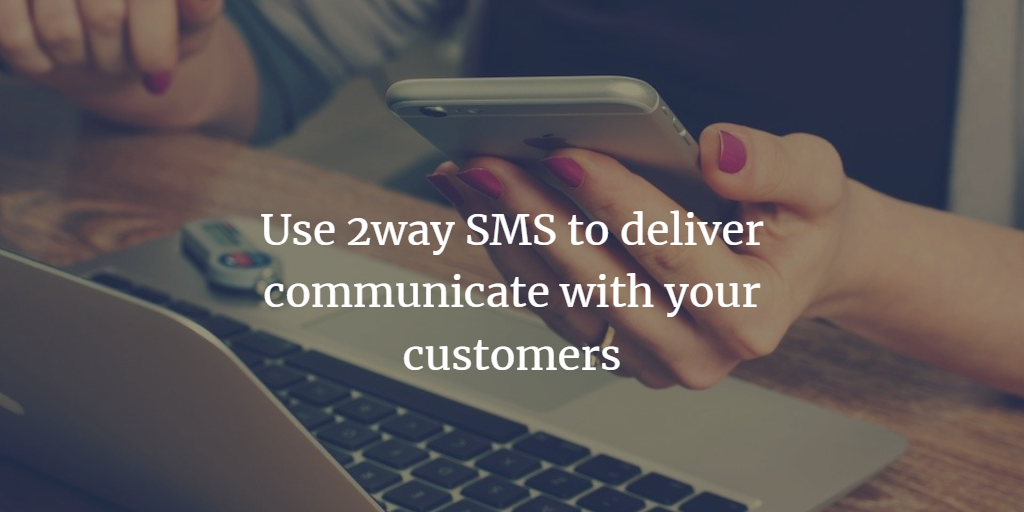 Some final thoughts on 2 way SMS.
The 25th anniversary of the text message quickly approaching, and it's pretty amazing to see how far the world of SMS marketing has come. The beauty of 2-way SMS is that it can benefit both small organizations and big businesses alike. The biggest complaint from most customers is that they don't feel connected with the businesses and services they use. By utilizing an automatic SMS system, you're showing everyone who chooses to text you that you are there, and you care enough about that connection to provide them with a response. It may seem like a small gesture, but it goes a long way.
Talk to a SMS application provider today. Find out if a pre-built  SMS marketing application is best for you. Maybe your your businesses would benefit from functionality of a fully documented SMS API. Either way you'll save time, money, and your resources when you use an automated SMS marketing application like AvidMobile. Whether you want one solitary message to be used in response to those who send you a message, or you want to base different responses off keywords, 2-way SMS is a true way to connect with the people who will be loyal to your business, and what you do.