Effective SMS Mobile Marketing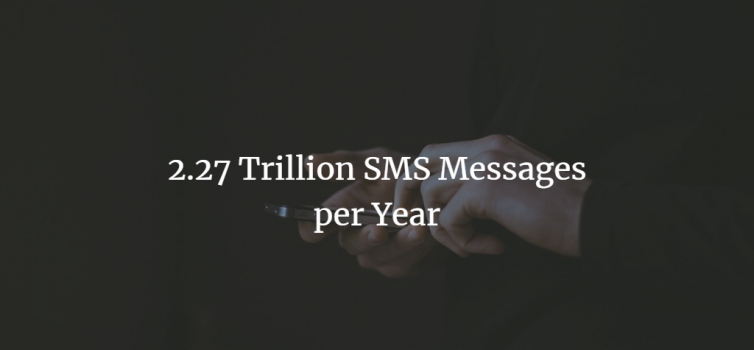 Why SMS Mobile Marketing Is So Effective For Your Business, And How To Use It
When it comes to marketing, one of the most commonly asked questions is: "What should we be doing to reach our customers?" We think you should be using SMS Mobile Marketing.
Taking a closer look at consumer behavior and preferences, it's clear that we've entered a new era of communication in America, and it appears that the future lies in text messaging.
According to VentureBeat, Americans send 2.27 trillion SMS every year. The average American looks at their mobile phone 80 times per day. Ninety percent of text messages are read within three minutes. Mobile marketing allows you to reach consumers where they are, and when you want to reach them. Businesses can relay important and time-sensitive information to people quickly and in real-time.
Best practices for SMS Mobile Marketing
Keep messages brief.
Individual text messages are limited to 160 characters. Ideally, SMS messages should take no longer than five seconds to read. You want to make sure that you don't lose the customer's attention..
Don't send too many messages.
Flooding customer's phones with too many messages will often get you blocked. No more than 3-5 messages per month is recommended. You should reach out when there's a reason: new products, upcoming sales, closures, appointment reminders.
Include links in your messages.
Create a message that makes consumers want to learn more. Include a link to your website or social media account so they can get more information, place an order, or sign up.
Always identify yourself.
Always… and I mean always mention your company name or at least a product that your customers will know is from your business. I'm not sure there is a quicker way to This is even more important if you are using a short code or shared short code to send the messages.
Many companies are already embracing SMS Mobile Marketing to better engage customers because people are on their phones more than ever. You can read more about using SMS for your business, here. In fact, how many people can say that they checked their email more recently than their phone?
Start building your text message coupons with AvidMobile. Sign up for your free trial today.