Introducing the Digital Business Card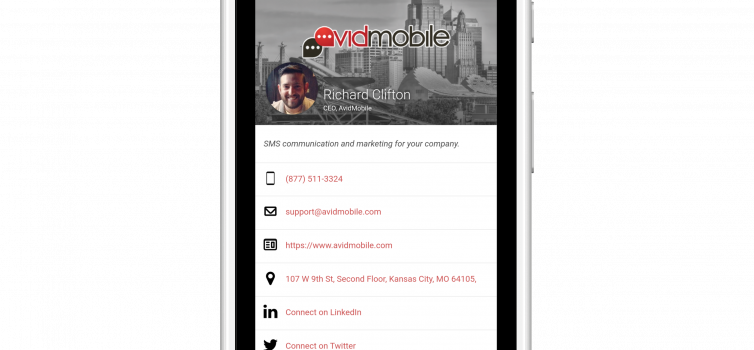 We have been hard at work the last few months to bring you a big upgrade, Digital Business Cards. The Digital Business Card is an powerful way for you to share your contact information. It is more visual and more flexible than a traditional business card.
Digital Business Card is More Visual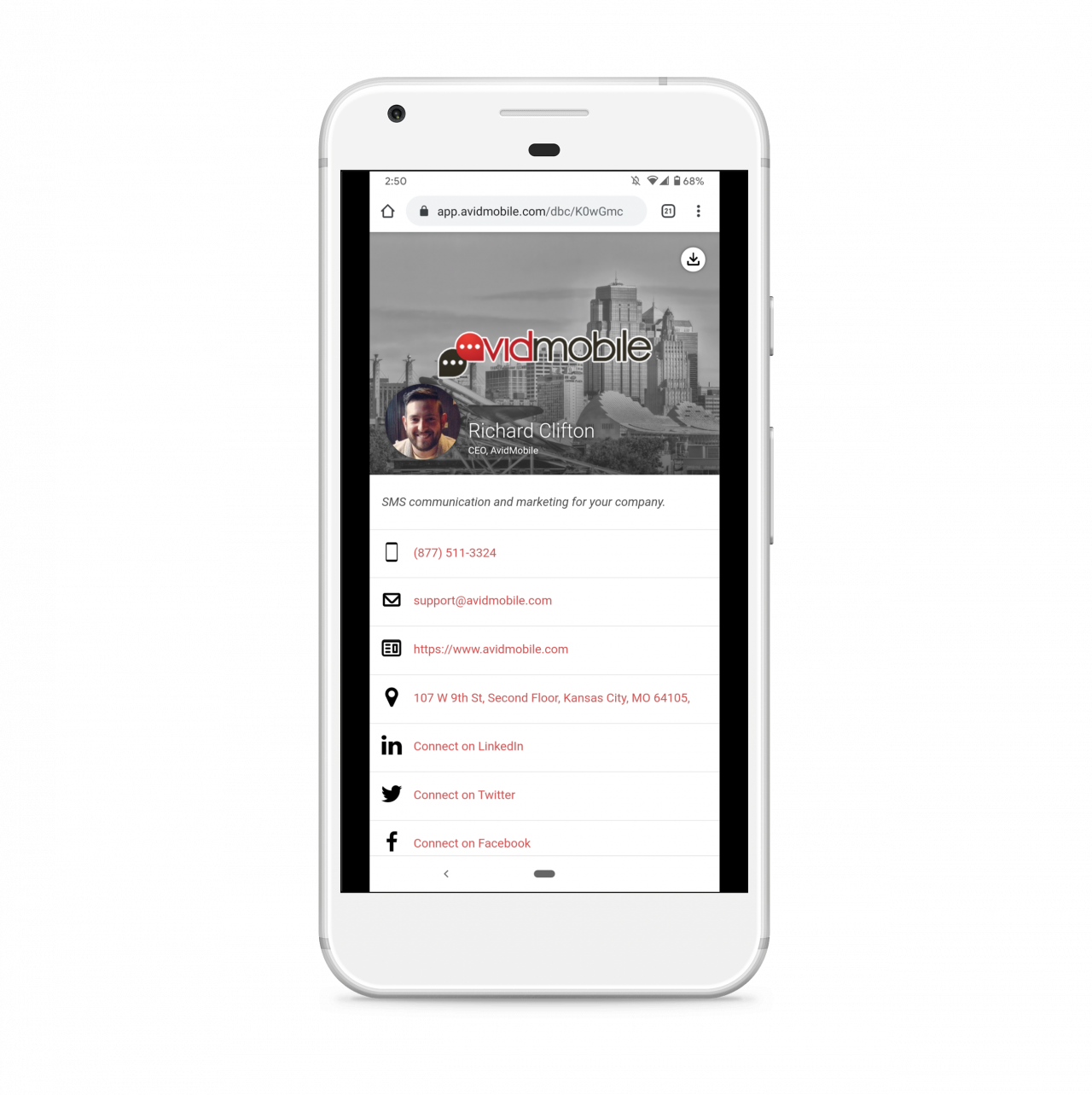 The Digital Business Card is More Flexible
With a traditional business card, there is only one way to give your information to another person. You have to physically hand it to them. Our digital business cards can be passed out virtually on any communication channel.
Save it to your phone
Share it with a keyword
Send it in a campaign
Send it in an email
Post it on social media
They are More Customizeable
There have been many advancements and improvements to the paper business card, but the Digital Business Card has near limitless customization available. You don't have to choose between which information you want because you can have it all.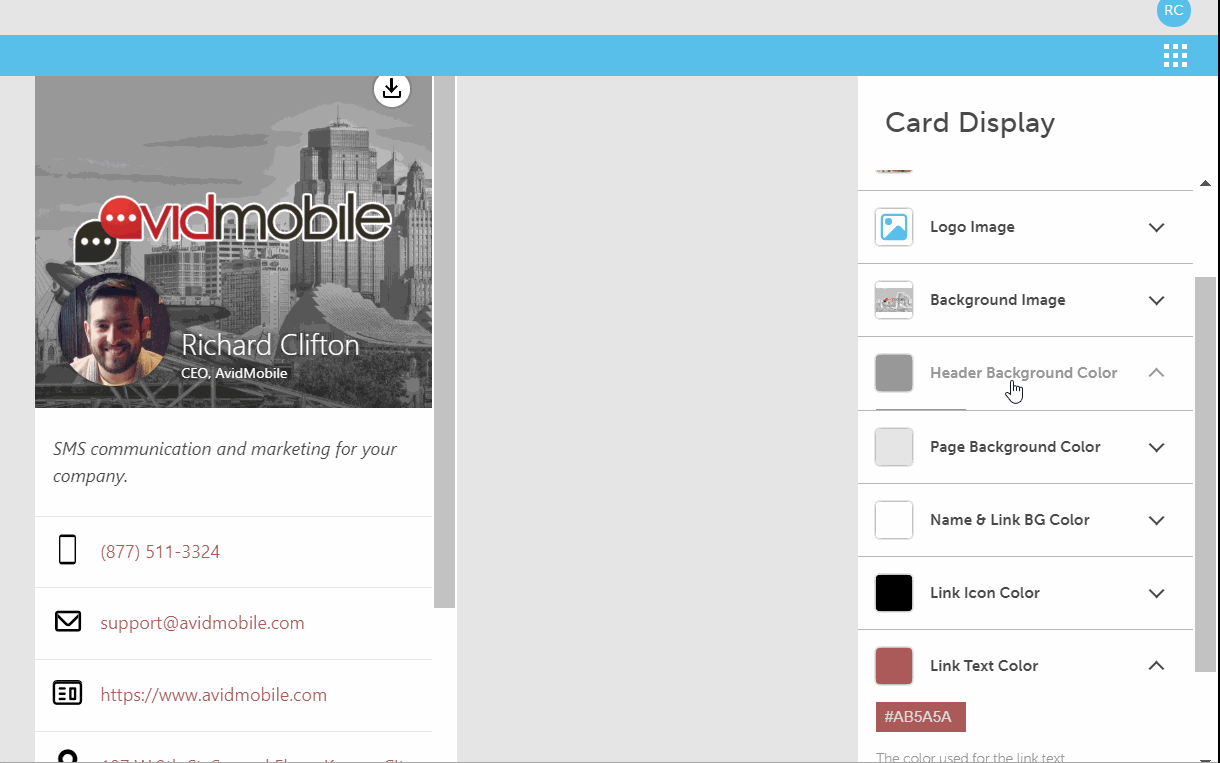 All of your contact information
Several photo options
Any color combination
Any contact information
More Environmental
According to Statistic Brain Institute, around 10 billion business cards are printed annually in the United States. Around 88% of paper business cards will be thrown out in less than a week.
Digital Business Cards can include all of your contact, business, and social details on a single page website that is easy to share and view. In the digital era, we should be sharing our contact information… well digitally. The DBC allows you to do just this and much more. It empowers you to collect contact information and follow-up.
Handing out a business card with your contact information is such a classic and important part of business that it is hard to deviate from it. There are a few drawbacks to the traditional business card. It's made of paper, they become obsolete if any information changes, and the contact information has to be manually transferred to a CRM.
The Digital Business Card solves at least a couple of these problems.