SMS Reseller Program: Getting Started
Starting your SMS reseller program.
What is an SMS reseller program?
An SMS reseller program is a custom white label reseller program that allows individuals or existing businesses to brand SMS marketing services and resell them for a profit. In general, these services are made available through SMS application providers who license these services to SMS resellers at near wholesale pricing.
How does an SMS reseller program work?
Businesses and individuals start by researching SMS reseller application providers. From there they will choose an SMS application that meets their specific businesses needs and license their platform. By licensing SMS software these mobile marketing entrepreneurs are jump-starting their SMS marketing company. The same is true for those adding SMS to their existing business model. Currently, there are three main reasons that people looking to start an SMS marketing business choose to go with an SMS reseller program.
SMS application providers take care of all the technical aspects of the SMS application. This includes application maintenance, development, and fixing any issues.
The initial startup costs to license an SMS reseller program is minimal. Especially when you compare this to starting your own business from scratch. This savings allows resellers to set competitive pricing, allowing for generous profits.
An SMS reseller program is a blank canvas for your brand. You can determine your login URL, add your logo, and even link directly to the application from your existing website.
Depending on the SMS platform you choose features like mobile marketing materials, training tutorials, and in-depth training sessions may be included. It's these types of extras that allow you to generate the maximum amount of income reselling SMS services.
Finding the best SMS reseller program
Don't forget to do your research. There are a variety of SMS application providers out there, each of them with their own unique features and pricing. Take the time to ask them about their training, support, and pricing. Find out if they give volume-based price breaks for SMS overages. As you continue to build your SMS business this is something that will have a significant impact on your revenue.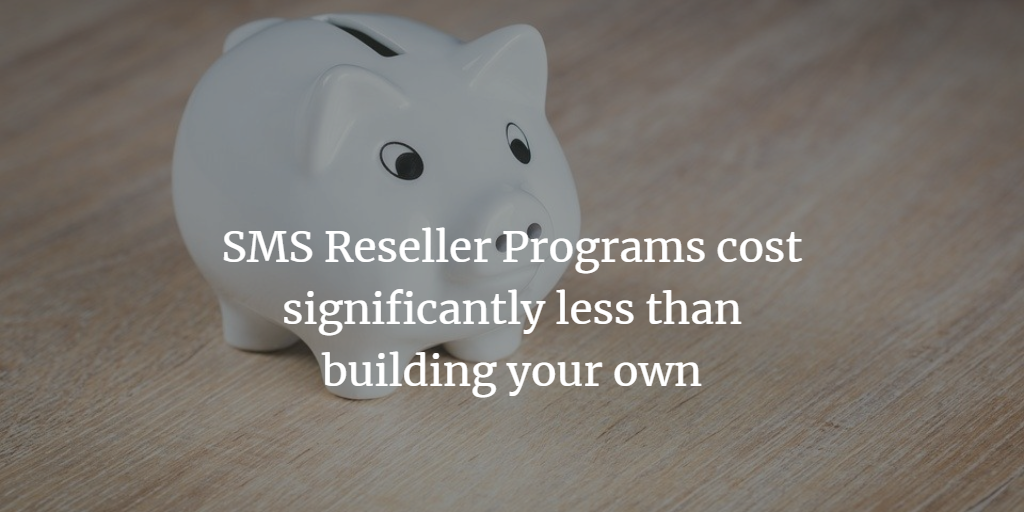 As a potential reseller, you are going to want to try out a potential SMS application's services by signing up for a free trial. SMS resellers are more successful when they have had a chance to explore an SMS reseller program before buying. When you subscribe to an SMS reseller program you are starting a professional relationship with the application provider. You will be relying on them not only as a user but also as a business partner as. AvidMobile would be an example of a quality application provider that will be there to help you launch your SMS marketing business.
Becoming an SMS reseller can be quite profitable. Trillions of text messages are being sent all over the world every year. Businesses are starting to understand, now more than ever, the importance of connecting with their customers via SMS. If you've ever considered an SMS reseller program before, now is the time. Make your move and start your own SMS marketing business. Take our advice, try our services and sign up for you free SMS reseller account today.