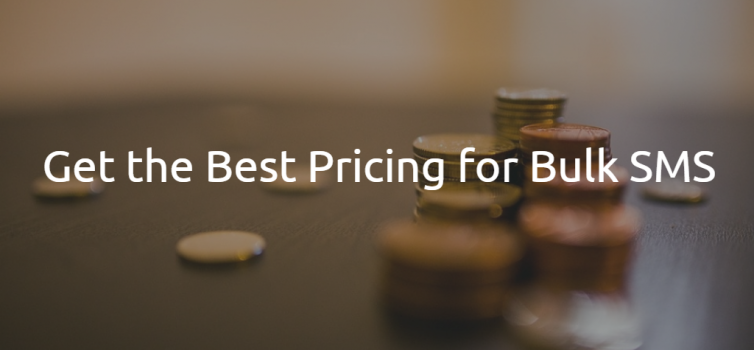 Make sure you are getting the best bulk SMS pricing.
SMS marketing is an investment, and those investing want to maximize their ROI. One great way to ensure a high ROI is with bulk sms pricing breaks. When it comes to mobile marketing application providers many of them offer similar pricing structures. While some of these providers may offer lower upfront costs there are no price breaks based on usage, and in the long run end they up costing the reseller more.
When looking for white label providers examine their entire pricing plan. Don't be afraid to run a few numbers, because it will help you determine how much you can make in the long run. Review their SMS rates, especially if you're going to be sending high amounts of SMS messages. White label providers that offer bulk SMS pricing breaks enable their resellers to make more money.
Mobile marketing resellers, like AvidMobile, provide bulk SMS price breaks for increased messaging volumes.
We've put an example together to show you why price breaks for bulk SMS are so important.
Reseller Company XYZ has worked hard to scale up their mobile marketing efforts. On average the business sends 750,000 SMS messages per month.
Competitor A | No bulk SMS discount and access to 1 short code
Mobile Marketing Company XYZ – Monthly Access $200/ month
0 – Unlimited messages = $.01 per SMS (no bulk SMS price break)
Option to purchase 1,000,000 credits for $7,500
Competitor A's cost = $200 + (750,000 x $.01)  =  $7,700 per month
AvidMobile | Bulk SMS discount and access to 3 short codes
AvidMobile – Tier 3 Monthly Access $289 /month
0-30,000 = $.01/ per message overage (bulk SMS price break)
30,001-500,000 = $.009/ per message overage (bulk SMS price break)
500,001 – 1,000,000 = $.006/ per message overage (bulk SMS price break)
AvidMobile's Cost = $289.00 + (750,000 x $.006) = $4,789 per month
The numbers speak for themselves. Pricing is key when it comes to earning additional revenue as a mobile marketing reseller. Pay attention and do your research. In addition to pricing, make sure the mobile marketing provider is offering the latest in technology, support, and training! It makes a difference when it comes down to it.