Is Your SMS Campaign Ready for Black Friday? 5 Last Minute Tips to Prepare.
Is Your SMS Campaign Ready for Black Friday? 5 Last Minute Tips to Prepare.
The 2015 holiday shopping season officially kicks off in just over a week. Consumers will head out and log on to find the perfect gift for each person on their holiday shopping list. With the ability to research, review, and access specials via their smartphone, mobile customers are armed and educated this holiday season. The AvidMobile team has provided you with five last minute tips to help make your holiday SMS efforts a success.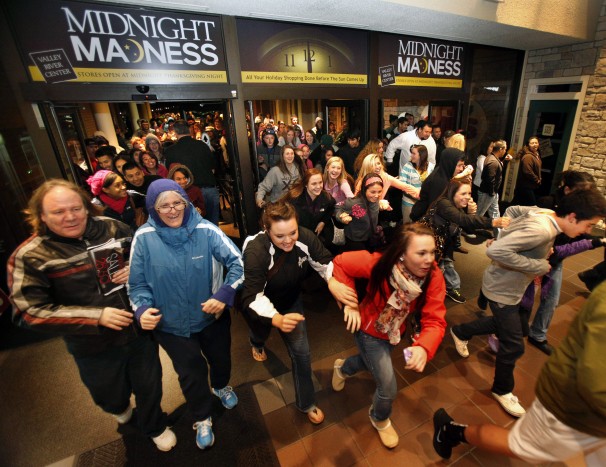 Don't wait until the last minute.
It doesn't matter if you are sending one or multiple SMS messages for Black Friday or Cyber Monday, you should start preparing now. Make it easy to manage multiple messages by starting a document and saving all your messages there.This makes it easy to review content, organize your messages, and copy and paste them into the marketing platform. You can use our application to count characters or you can access a variety of online character counters to help you construct the perfect SMS message.
Select the best tool for the job.
With a variety of options businesses can get creative this holiday shopping season. Take a moment and think about your marketing promotion and determine which SMS campaign type works best. Keyword coupons, blast messages, and text to win contests are great ways to communicate with shoppers and engage them with your business.
Test your Keywords and Kiosk before the big day.
Take a moment to and opt in to your SMS campaign. Does it flow the way you intended? By opting in to a keyword or coupon keyword you can proofread the copy, confirm URLs, and ensure your campaign is meeting your goals. In addition, make sure you have pre-installed and tested kiosk or any online forms you plan to use. This will help you to troubleshoot and correct any issues before the campaign goes live.
Review scheduled blasts.
A well planned blast or coupon blast is a wonderful way to drive sales. A blast message allows you to share updates, store hours, and exclusive specials with your customers. Take a moment to double check your blast schedule and ensure you have chosen the right time for every message. You can use the Dry Run feature inside the blast campaign to determine the size of your distribution list and ensure your blast message will be delivered successfully.
Don't forget to integrate other forms of marketing.
To further enhance the power of SMS we recommend using cross-channel marketing. By combining efforts, your brand can deliver a cohesive and interactive message to shoppers this holiday season. By adding a link to to your SMS campaign you can invite customers to engage with you on social media, share videos, and direct them to your m-commerce website. Don't forget to include keywords and short codes on print materials, table toppers, and customers' receipts.
No matter what you or your client's goals are this holiday shopping, season SMS marketing can help you to achieve them. Remember to take the time to schedule and review campaigns in advance. Don't be afraid to get creative. Our sales team is happy to answer your questions, click here to contact us or call us at 877-511-6624.