Mobile Marketing Private Label – Call 877-511-6624!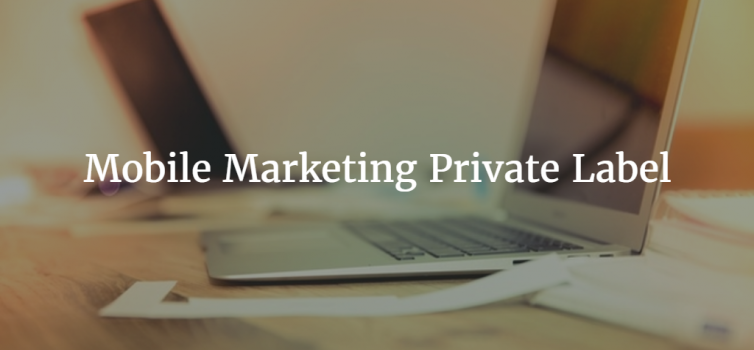 The mobile marketing private label business is rapidly spreading as marketers look for ways to offer more services without vastly cutting into their bottom line profits.

When you walk into Costco or Wal-Mart and see the store brand on a product, chances are, it was not developed by the company's in-house food production staff. In fact, there IS no food production staff! That would be terribly expensive to create and manage. Instead, the company finds a company that is already up and running, buys the products, pays for the right to label the goods as their own, and they reap the profits of offering customers better selection.
By the same token, you — as a marketer — do not need to hire your own software developers to create a mobile marketing platform for you. Here at AvidMobile, we've done all the grunt work already. We even went through the trouble of developing over 40 hours' worth of video tutorials, webinars and whitepapers to help you understand how to market better using mobile technology!
How Much Does Private Label Mobile Marketing Cost?
Some companies are real profiteers and want to charge you for each and every message you send out, in addition to a litany of fees. (Chances are, they are not the originators of the software — but a re-seller too! So they have to mark up the service significantly to profit themselves.) AvidMobile was one of the earliest creators of mobile marketing private label software. So we just ask that you pay one reasonable monthly access fee for using our technology — and we will be there for you, every step of the way, whether it's to answer a technical question or show you how to create a killer mobile campaign.
What Does AvidMobile Provide That Other Private Label Mobile Companies Do Not?
In addition to the low prices and the educational library we already mentioned, AvidMobile stands apart from the crowd by giving you — not 1 — but TWO short codes. Why does this matter? Well, since most people share short codes to save money (rather than shell out the big bucks for a devoted short code), there can occasionally be mishaps. What if someone on your code starts spamming? Do you want your promotion derailed resulting from the action of others? We know we wouldn't! That's why we give you two short codes, so you'll never worry about being offline.
Looking for a potential White Label Partner?
We offer several flexible plans! Sign up for your SMS white label trial account today.