Becoming A Mobile Website Reseller: The Benefits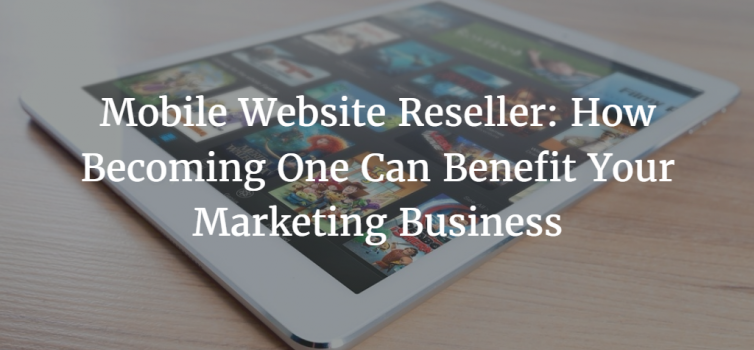 AvidMobile is offering a free trial of their mobile website development and mobile marketing campaign technology. But why should you care? Well, for starters, a Mobile Website Reseller is only the biggest consultant position to emerge since the "Social Media Guru!" Businesses are struggling to keep up with the break-neck speed of modern technology as more marketing campaigns shift away from the Internet and onto the mobile Internet, where smaller screens and different expectations pose a challenge for companies who have not optimized yet.
How Are Mobile Websites Different?
Successful mobile websites are following several trends in 2012:
They're using slider galleries to showcase multiple photos.
They're using large photos as high-contrast backgrounds.
They're giving users different browsing options for the full site or a basic site.
Instead of a horizontal menu bar, they're adhering to a two-column format.
Buttons are larger so they are more clickable on small touchscreen devices.
Essentially, your clients will want to build a mobile website that loads quickly, allows visitors to get information immediately, shop from their mobile phones, navigate the site with ease, and fill out forms. Any client who has a FLASH site does not have a mobile-optimized page.
Our Mobile Web Reseller Program Offers You The Following Benefits…
You can dramatically grow your company's revenues by adding this in-demand service to your packages and offerings.
We are a "White Label" company, so you are allowed to re-brand and market the service as 100% yours, while we help on the back-end.
You get 24/7 technical support and training in how to use our software to create mobile websites, although it is easy for beginners!
We provide powerpoints, webinars, videos, and hours of advanced learning opportunities to help you grow your marketing business.
Your portfolio will look even more impressive after you've designed a few mobile websites.
Unlike other mobile website reseller companies, we don't nickel and dime you. Just pay one low monthly fee!
A Few Mobile Statistics For You…
Did you know that 50 percent of all local searches are performed on a mobile device now?
A whopping 86 percent of TV watchers also have their mobile phones handy.
People are using their mobile phones for: games, weather, maps, search, social networking, music, news and entertainment.
21.8 percent of small business owners say they're dedicating more resources to mobile marketing in 2012 (up from 12.6% in 2011).
What Is AvidMobile?
AvidMobile offers a number of affordable solutions for your marketing company with our tested, tried and true technology platforms. Our software operates in the cloud, so you can work on mobile projects anywhere. We let marketing companies use our technology to create mobile websites, mobile marketing campaigns and smart phone apps. You can also accept mobile donations. It takes a lot of time and money to develop such technology in-house, which is why we've done the hard part for you, so it's quick and easy to start offering these services to your clients immediately. We offer tons of customer service, back-end support and training, although you'll find our systems are as easy to use as WordPress.
Contact us today to discuss how we can help your business!