SMS Marketing For Food Trucks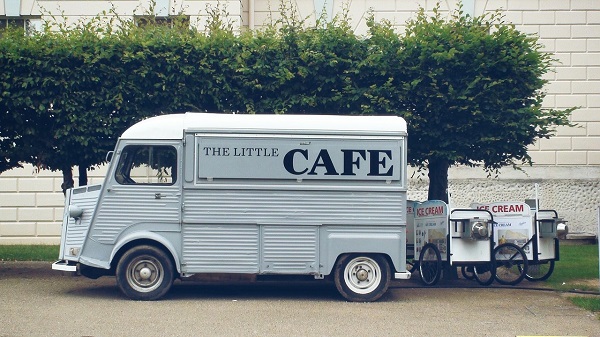 SMS Marketing For Food Trucks
With the constant hum of diesel generators and the aroma of delicious food in the air, food trucks have earned their place in the highly competitive food service industry.Their mobile capabilities provide them with a unique opportunity to take their food directly to the customers. By 2017, Intuit predicts that food trucks will generate $2.7 billion in revenue. As the industry continues to expand and competition increases it is important for truck owners to explore options and marketing strategies to attract customers. We suggest SMS Marketing.
Currently, these owners utilize social media, partnerships with business parks, and book local events in order to get their trucks in front of customers. It's these types of relationships that have helped them to build brand recognition and build a cult following of loyal customers. Owners shouldn't stop here. By incorporating SMS and mobile marketing channels, these mobile restaurants can reach further and increase customer engagement.
You're a driving billboard.
A food truck is a blank canvas and owners should be using it as an advertising tool. With bold branding, descriptive menus and catchy phrases, a food truck has the room to invite patrons to opt in to their mobile club. A simple and well-executed keyword campaign can attract customers to visit your truck while providing them with a link to your mobile website. More importantly, this type of marketing allows you to capture their number and remarket to them at a later date.
SMS Marketing can Keep loyal foodies in the know.
With food trucks serving up unique food it is easy to see why many of them have cult followings. Text messaging can help food trucks communicate with these customers. With SMS blasts trucks can share menu updates, location, and news about future events. With one blast message a truck can create demand. By providing a special offer to the first few patrons or rewarding customers for bringing a few friends, a food truck can secure sales. In addition, trucks can blast out mobile coupons to further drive sales. By understanding the customer, a food truck will be able to build offers that customers respond to.
Create a buzz.
Providing traditional offers to customers is important, but don't forget to use SMS marketing to help build your brand. If the food truck provides meals or helps the community, SMS can be used to share links to videos and news stories highlighting the truck. On top of that, it can be used to invite customers to visit your social media sites and engage with you there.
Final thoughts.
When planning a keyword opt-in, a food truck owner may want to consider multiple keywords based on the customers. For example, a food truck that parks at a business may not want to reach the same demographic that they reach at a music festival. By diversifying opt-ins, it makes it easy to deliver personalized messages to the right audience. SMS marketing provides a great deal of versatility and can be used to create meaningful connections with customers.

Expand your reach. Visit www.avidmobile.com to learn more about SMS marketing today.