Text Message and Email Marketing Resellers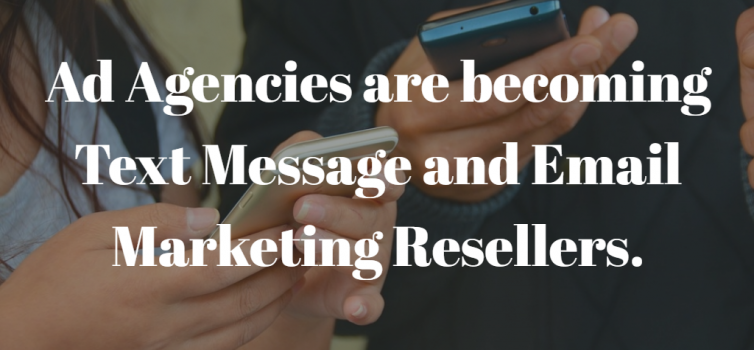 Ad Agencies are becoming Text Message and Email Marketing Resellers.
Marketing and advertising agencies recognize the importance of cross-channel marketing which is why many of them are becoming text message and email marketing resellers. Creative agencies understand that successful marketing starts with the planning process. They build full-service marketing plans by combining multiple marketing platforms for traditional media, email, SEM, social, and SMS. This type of cross-channel marketing expands a brand's reach, increases loyalty, and drives new transactions. After all, isn't that what every business wants?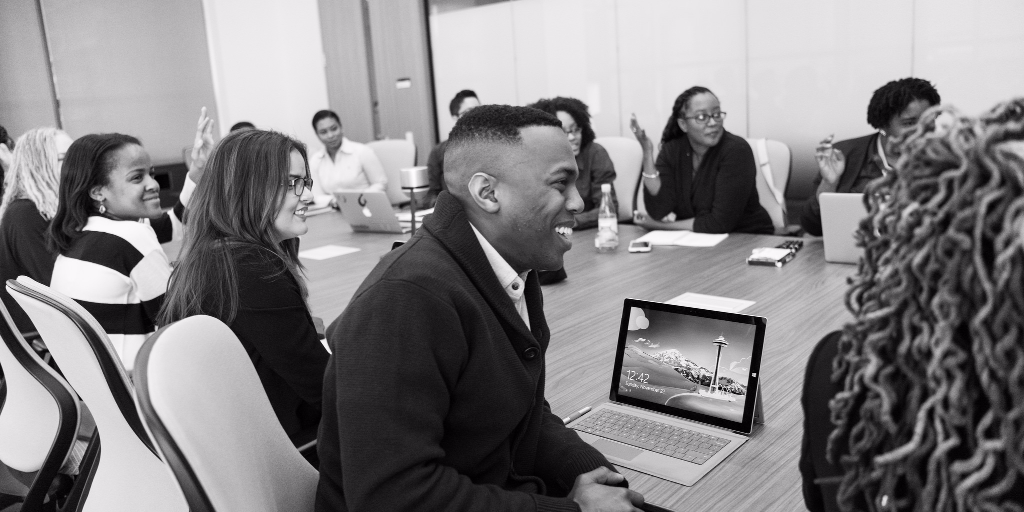 Text message and email marketing resellers bring two marketing tools to the table.
Email
Email plays an important role in your cross-channel marketing plan. Much like SMS we use email to share some of our most imitate and personal communications. That being said, it's clear to see why consumers still interact with marketing related emails. Your business should keep sending monthly newsletters, weekly offers, and industry specific news. In addition, businesses working with advertising agencies, that already are text message and email marketing resellers, are experiencing the greatest success with email marketing. Agency experts are helping these businesses to refine email communications, while strategically integrating them into a cross-channel marketing plan.
Text Messaging
It's hard to ignore a text message! The majority of people who receive a SMS message, myself included, will give every text a glance before deleting it. It is in that brief moment that your business gets the chance to make an impression. That being said it's important to make sure your SMS marketing is clear to identify who you are, explain the offer , and encourage the recipient to engage. It was just a few years ago that SMS marketing was unheard of. Now text message and email marketing resellers are helping brands give SMS a home in their cross-channel marketing plan.
By becoming text message and email marketing resellers agencies create new opportunity.
Agencies
Agencies save time. Regardless of your agency's size developing and maintaining a mobile marketing application is an extremely time consuming process. Make sure you choose an application provider, like AvidMobile, that will manage this for their text message and email marketing resellers.
Agencies expand offerings. By adding additional tools and features you are increasing your product set and improve your ability to attract new clients.
Agencies increase revenues. As your product line grows so does the dollar amount you charge for services. It is no secret that there is money to be made in selling texting messaging and email. In addition to higher sales number you're saving the agency money. As a white label reseller you remove the many of the expenses associated with building and maintaining your own application.
Clients
Your clients build their brand. By adding text messaging and email your clients can deliver marketing messages directly to customers via their favorite mobile device.
Your clients fully benefit from cross-channel marketing. As text message and email marketing resellers agencies will work directly with clients to build a cross-channel marketing plan tailored to to them.
Your clients increase revenues. Clients will use your white labeled SMS marketing tools to deliver perfectly executed offers, exciting updates, and engaging interactions directly to their target audience. Any marketer knows these types of quality offers increase sales.
People are inundated with advertisements and marketing messages everyday. That is why now, more than ever, consumers are demanding personal and valuable engagements from businesses. Agencies that are not text message and email marketing resellers truly are missing the mark. Texting and email are two marketing tools that agencies and clients cannot afford to be without. Now is the time offer these services. This kind of business/buyer relationship is invaluable for any ad agency. Visit avidmobile.com to learn more about our white label reseller programs.