Why Short Code Providers Are The New Marketing Partner
Mobile phones have rapidly taken over traditional wired technology. A new mobiThinking report titled "Global Mobile Statistics 2011" says there are 5.3 billion mobile subscribers, which accounts for 77 percent of the world population. ComScore estimates that of the 5.3 billion mobile users, 82.2 million people own smartphones. It's easy to see why mobile marketing is emerging as a leading trend. This, of course, opens up a whole new world of marketing services and service providers. For instance, short code providers offer the technology necessary to launch a mobile campaign. If you have a large budget and a subscriber list of 100,000 or more, you can get away with a dedicated short code. On the other hand, you may choose to share short codes if you are operating on a smaller scale.
Pros of Dedicated Short Codes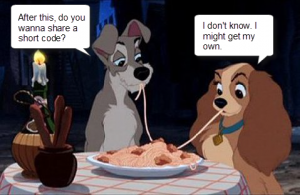 The pros of asking short code providers about dedicated short codes are:
Access to Unlimited "Keywords"
Ultimate Flexibility To Develop Your Campaign
The Option To Create A Vanity Code, and
Lower Cost Per Transaction.
The Cons of Dedicated SMS Short Codes Include:
Higher Monthly Minimums
Some Technical Expertise Necessary
Longer Carrier Approval Process
When To Use Mobile Marketing…
It's a good idea to use short code marketing when you want to communicate with consumers about promotions, contests and exciting new campaigns. Essentially, you want to send out messages with immediate value. Consistency is key, so you'll want to contact your subscriber list at least once every other month. You wouldn't want to use the mobile marketing platform to send out lengthy newsletter style communication, for example. To build a solid list, it's important to use a double opt-in to comply with mobile carrier regulations and attract the most actively engaged text message recipients. Short code providers can help you get started with a program like that.
Mobile Marketing Tips From
Short Code Providers

:

1. Keep your message simple.

2. Use Facebook, Twitter and email to promote your text campaign.

3. Don't send more than 1-2 messages per month.

4. Make sure your message has immediate value like a promo coupon or contest entry now.

5. Use a strong call to action.

6. Make it easy to opt-in (scanning QR code or texting a simple SMS short code to a number).

7. Always send a confirmation message when people opt-in.

8. Advertise your promotions in-store and on billboards.

9. Do consumer research to segment your target markets and customize promotions better.

10. Use geo-location to send out timely promotions when consumers are near your stores.
Would you like more information on working with experienced short code providers who charge a fair price? Contact Avid Mobile at

877-511-MOBI.