Short-Code for Canadian SMS White-Label Resellers
Although the French conversion to the platform is still in the planning stages, our AvidMobile team recently put the finishing touches on our Canadian short-code messaging service and has launched it on Canada's major mobile networks. Now our Canadian SMS White label partners can begin offering text campaigns as a marketing channel for their small business clients.
State-side, mobile marketing platforms have become one of the fastest growing areas of advertising and promotions, as consumers engage with brands on their smartphones. While there are a few subtle differences with the mobile marketing Canada program, we expect Canadian businesses will be just as eager to tap the more than 6.6 million Canadian smartphone users and 24.7 million Canadian texters.
Mobile Marketing Canada Statistics: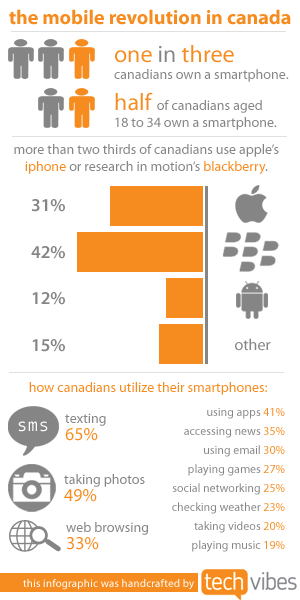 What Can People Do With The AvidMobile SMS Platform?
Our mobile marketing Canada platform gives online marketing companies and entrepreneurs the tools they need to offer clients yet another great service. Since mobile marketing is growing in leaps and bounds, online marketing firms can now offer to set up text message advertising campaigns, create mobile subscriber lists, and send out important coupons in real-time for the businesses they serve. This private label SMS platform lets existing companies slap their brand on the technology and offer text message marketing as their own service. Instead of spending the time, money, energy and manpower inventing a system themselves, marketers only pay a small licensing fee to use the system, which also gives them access to tech support from the AvidMobile team.
How Is The Mobile Marketing Canada Platform Different Than The American One?
The two main differences in Canada are:
1. There are only 136 available characters when sending messages over short-codes in Canada vs. 160 in the United States. Since it is mandatory to at least fit in the disclaimer at the end of every text message stating, "Reply STOP 2 end," this diminishes the useable space in the message even further.
Since mobile subscribers that engage in SMS campaigns skew really high to owning a smartphone, the AvidMobile mobile website and app builder is a "must have" feature for any SMS White label reseller in the market. Since the mobile website/app builder automatically generates a short url. This url can be placed into any SMS campaign to deliver far more information. This greatly decreases the need to smash too much info into the 136 characters.
2. The other key difference is in the pricing. Mobile marketing Canada pricing is a bit higher than in The States, partly because the carriers charge for MO (Mobile Originating) messages, and their MT (Mobile Terminated) messages are slightly more expensive. AvidMobile has already been told by many that were price shopping that the rates we have negotiated with the carriers and offer to our reseller white label partners is far below the competition.
Do You Want More Information On The Best
Mobile Marketing Canada

Has To Offer?

Looking ahead, as AvidMobile continues to utilize the waterfall approach and launch new and better technology applications into the market, the excitement level internally is great as we know that our partners to the north have a lot of text-message revenue in front of them.