Mobile Advertising Platforms Benefit Churches & NPOs
Churches and non-profit organizations are the latest enterprises to benefit from the mobile advertising platform offered by AvidMobile. It's truly amazing how technology is revolutionizing our world from our homes to our works to our places of worship. Have you ever been at church and wished you had a few extra dollars to donate to a special cause? Now you can do just that in a way that is easier and more convenient for you!
How A Church Might Use The Mobile Advertising Platform…
Say the Church wanted to accept donations to help earthquake victims in Haiti.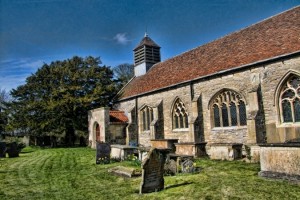 1. They can simply instruct parishioners to "text HAITI to 90999" or "text TITHE to 90999," for example.
2. Once people follow this instruction, they receive a response that includes a bit.ly link to a custom mobile website for this non-profit cause.
3. Unlike other micro-donation platforms, parishioners can then donate in whatever increment they wish (not limited to $5 or $10, for instance). They will also donate by conventional methods (credit or debit), rather than receive the extra charge on their cell phone bill. Parishioners will simply enter the desired amount, their credit or debit information, and click "DONATE."
4. Parishioners also have the option to check off the "remember me" feature, which lets them return to the site to donate again at a later date. They can also quickly make another donation, without entering credit card information in another time.
5. Everyone who texts in their donation will be added to the church database so they can receive future updates regarding ongoing charitable causes that arise.
How A Non-Profit Organization May Use The Mobile Advertising Platform…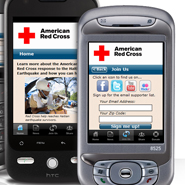 Similarly, non-profit organizations can run campaign posters and ads that instruct people to donate by texting in a keyword to initiate the process. Choosing a mobile solution is a great way to get donations in real time and reach people when and where they are most apt to donate.
AvidMobile Is A White-Label Mobile Advertising Platform Marketed To Resellers.
As a white-label reseller of AvidMobile's platform, you can help your clients set up their own mobile marketing campaigns to solicit greater donations than ever before. This will greatly increase your value as a marketer. For more information, access our mobile marketing demo platform FREE today by visiting www.avidmobile.com/free-trial.