3 Easy Mistakes Made With Mobile Marketing Strategies
When you first start thinking about developing your mobile marketing strategies, get one thing straight: mobile is unique. You can't approach your campaigns the same way you might approach, say, a TV ad or social media, for instance. You certainly don't want your mobile website to look like a watered-down version of the original; it needs to have its own character and value. Likewise, you don't want your text marketing to read like a boring brochure. We would like to share three of the most common mistakes marketers make with their mobile marketing strategies so you can avoid the same.
Mistakes Made With Mobile Marketing Strategies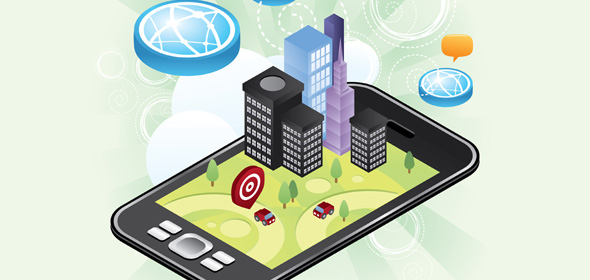 1. The mobile website functions just like a PC site.
When approaching mobile marketing strategies, understand that no one wants to download your annual report or go through a maze of information to find what they're looking for. They don't want to read lengthy diatribes or be bombarded by dozens of (slow-loading) images. With mobile, the consumer wants fast, relevant information and location-based services that understand people are accessing this content on-the-go. Make choices as easy as possible in your mobile web development menus.
2. You fail to realize there are a few limitations to the mobile medium.
We'd like to say mobile marketing strategies can be perfect in every way, but truth be told, phones can't do everything that their older, wiser "big brother" PC can. For one, the screens are smaller, so there is less real estate to play with. Secondly, there's no mouse, so navigation is limited to up or down. Thirdly, the keys are harder to use for typing, so don't ask people to fill out long forms or write you entire paragraphs. Lastly, mobile sites are slow in terms of bandwidth, so keep your files, images and pages small.
3. You fail to realize all the special possibilities mobile offers.
Just as there are some things you can't do with your mobile marketing strategies, there are an amazing number of things you can do that PCs can't! For instance, your end-users can click on links to make direct calls on your site, since they are browsing on a functional phone. Also, there is a camera, so why run contests asking people to send in photos? Also, most smartphones take video too, so you can ask users for short films that pertain to your brand values, products or services. You can share podcasts, ring tones and videos, since phones can play sounds. Link up with the calendar function to allow people to "save the date" or set reminders.You can ask people for feedback or opinions via text, and run polls or surveys. You can also harness the power of geo-tracking by sending location-based messages and offering directions to your brick-and-mortar establishments. Mobile can also facilitate a payment, so you'll want to make acting as easy as possible.
Looking for a potential White Label Partner?
Sign up for a free trial today!