Text Marketing Business Niche: Supermarkets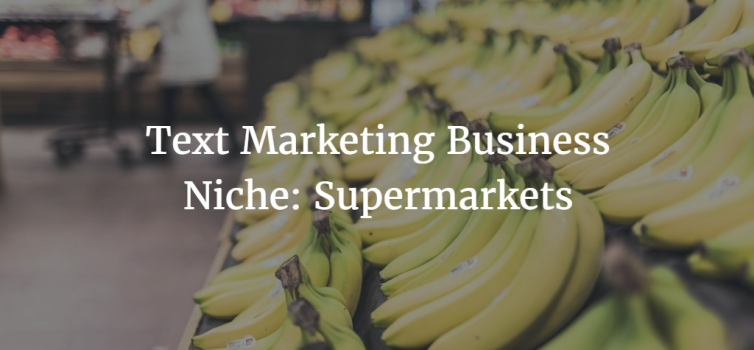 Grocery shopping is a great fit for mobile "because it enables consumers to always have a shopping list and coupons handy on their smartphones," according to Mobile Commerce Daily. Initially, supermarket chains were hesitant to adopt this new technology, but there are signs that widespread adoption is just around the corner.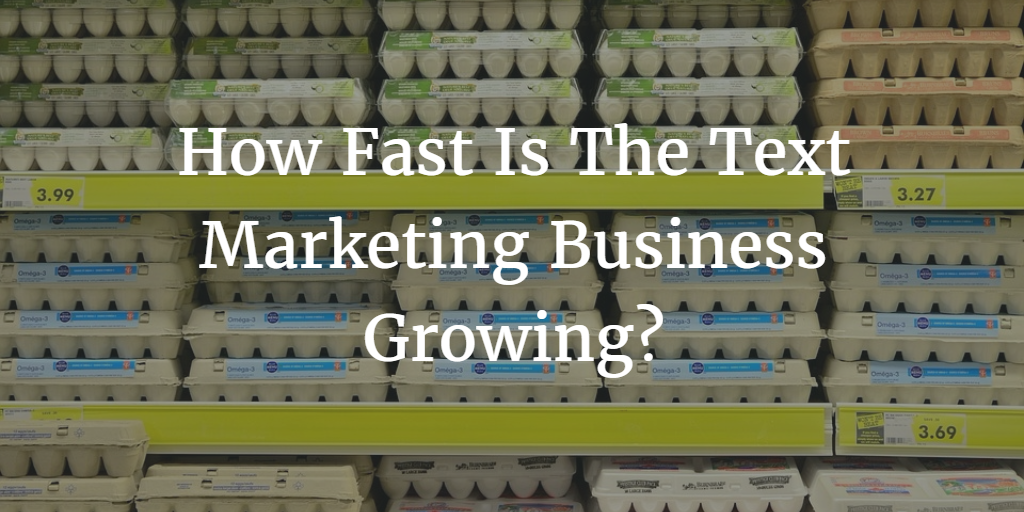 "There's been huge growth this year in grocery retailers building a mobile presence for the first time," said Rebecca Roose, senior product marketing manager at MyWebGrocer. "We noticed a big spike in Q1 2012 – there's been a 110 percent increase in grocery retailers with a mobile presence year-to-date over 2011, and that's just in the past six months."
What Are The Advantages of Text Marketing For Grocers?
Grocery retailers who have adopted text marketing find they are building stronger loyalty ties with consumers and are enjoying the benefit of increased sales. Mobile shoppers spend 68 percent more than traditional in-store shoppers, says Ms. Roose. She added that mobile shoppers tend to build lists on their phones that are based on sale items. In other words, "They're not going to shop anywhere else."
Mobile technology allows for supermarkets to personalize offers based on purchase history. For example, Stop & Shop locations in the Northeast offer a mobile shopping app called "Scan It!" that combines mobile self-scan and bag, express check-out and personalized coupons. Brookshire's offers personalized rewards for shoppers who engage with their shopping app or mobile website.
Advanced features for text marketing include:
The ability to send instant coupons in real-time
In-store navigation and store finder
Mobile circulars
Shopping list building capability
Mobile deli ordering
Challenges of Mobile Marketing for Grocery Retailers
"It's not enough to have a few QR Codes throughout the store or to develop a mobile app," cautions Joy Liuzzo of WaveCollapse consulting firm. "The supermarkets need to plot out how mobile will flow through all their current touch points. Getting the integration right will give supermarkets one of their biggest opportunities – repeat and loyal shoppers."
Here at AvidMobile, we strive to make the whole text marketing business process from strategizing to implementation as painless as possible. We have a number of mobile marketing consultants on hand to help you develop your mobile program. We also provide the software and technology that makes text marketing possible. Our database has over 40 hours of tutorials and advanced lessons in mobile marketing to ensure that you, not only create a mobile strategy, but you reap the endless rewards of a well-executed mobile marketing strategy.
Contact us at 1-877-511-MOBI!