Creative SMS Marketing Campaign Ideas

Are your SMS marketing efforts potential maximized? You can create creative SMS Marketing Campaign Ideas aside from utilizing SMS to remind or alert customers, expand your reach, boost revenue, and delight customers.
Here are the different ways you can create an engaging and creative SMS marketing campaign.
1. Subscriber-Only Discounts or Flash Sales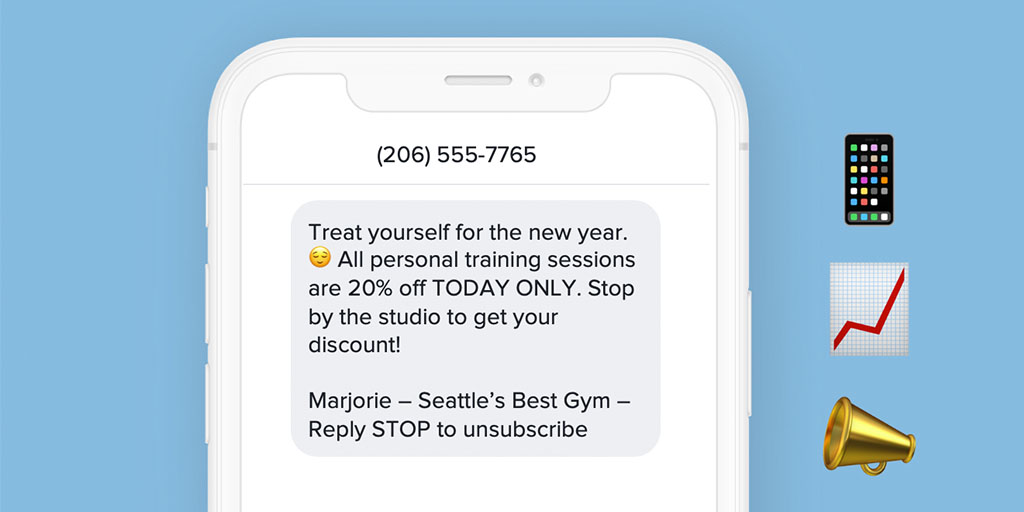 One of the most effortless, most effective methods to get subscribers to purchase is sending exclusive deals to your SMS database.
Please take into account running flash sale campaigns on the regular so that your audience will have the reason to stay on their subscription.
2. Blog or Content Promotion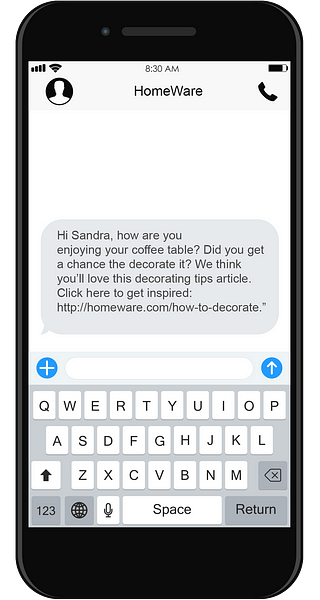 Utilize SMS marketing in distributing your website's content that has valuable and helpful information. Encourage more people to your most widespread blogs, resources, or guides to inform them about your business and ascertain you know what you are doing.
An excellent way to improve website traffic and click rates is cross-promoting content via SMS. Also, it is simple to repurpose classic content or send meaningful, seasonal content in the appropriate periods of the year.
Pro-tip: Assure that your content and blog are mobile-friendly! Avoid leading your customers to a poor mobile user experience page.
3. Weekly and Monthly Tips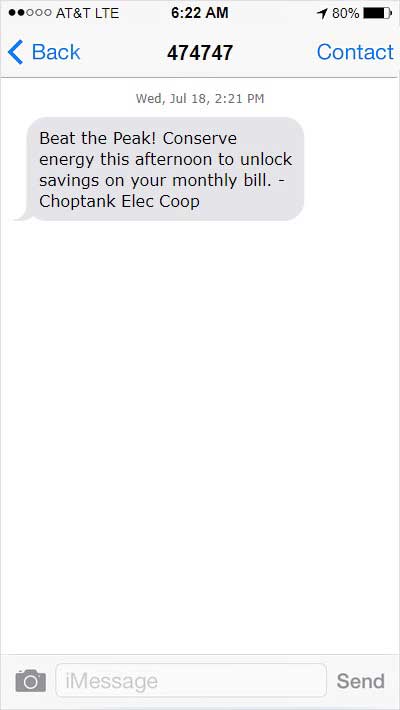 Blow away weekly and monthly tips to offer more value for your customers and subscribers.
Here are some creative examples you can use in your business.
• An arts and crafts store introducing do-it-yourself projects to keep subscribers busy over the weekend.
• A dry-cleaning establishment sends caring tips for particular kinds of materials or shirts.
• A home décor brand gives tips and advice on the most recent color trends or interior design.
4. Contests or Sweepstakes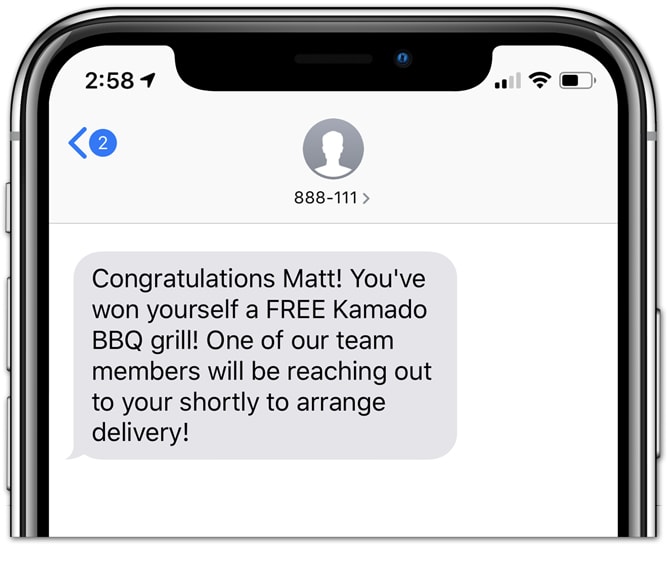 Run contests or sweepstakes to boost engagement and develop new subscribers to your database. Text-to-win promotions are not hard to set up (remember to construct terms and conditions themselves.
To endorse your contest, prompt them to respond with a keyword thru text or guide contacts to a landing page. You can also announce the campaign with a popup form or banner on your website that requests entrants to give their phone numbers.
Once the giveaway concludes, follow up with those who did not win. Send a discount as a consolation prize, so participants don't leave empty-handed.
5. Event Promotion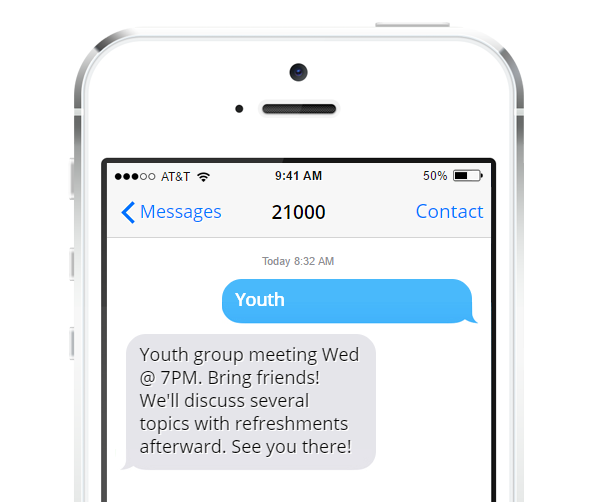 If you have an event just around the corner, such as a music festival, conference, or fundraising event, utilize SMS to hype up the audience or count down days until D-Day.
Besides, you can pull SMS to deliver essential details regarding your event, like maps, ticket sales, parking information, alerts, day-of updates, or schedules.
6. Thank-You Messages
Once a customer made a purchase or visited your store, follow through with a thank-you message containing a discount or suggest they can show on their subsequent visit.
Further, you can combine your thank-you message with a quick feedback survey to build up response rates.
7. Review Request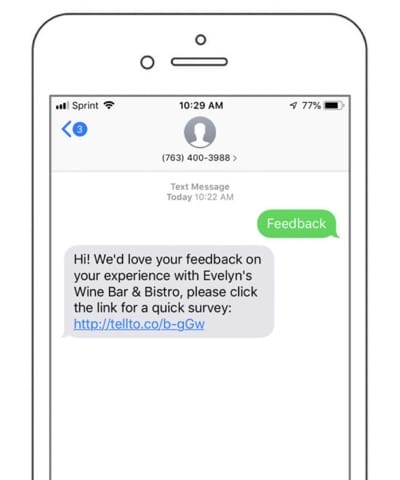 Enhance your business' reputation or advance local search visibility by soliciting positive reviews from your top customers.
8. Polls or Surveys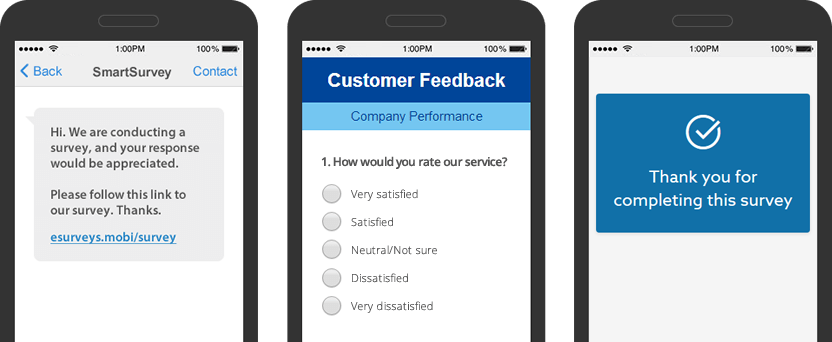 Develop customer loyalty by requesting their feedback on your service or product.
Launching an SMS poll or survey is simple to do. With high open and response rates of SMS marketing, you can rely on receiving actionable and helpful responses quickly.
To get started, here are some SMS survey ideas you can use:
• How pleased are you with our customer service?
• How likely would you recommend us to a family member or friend?
• Vote for the following feature/flavor/product of the month!
• What would you wish to see at our next event?
This is just a short list of Creative SMS Marketing Campaign Ideas. You can contact us any time to go over specific strategies for your business