How to Use SMS for Events and Entertainment Venues
Most event marketers believe that technology can significantly impact the success of their events. SMS, for example, can provide numerous benefits on an event and entertainment venues. Event text messaging service can be used to introduce mobile ticketing, message event attendees, provide emergency text hotline, answer event and ticketing questions, and send review requests, post-event follow-ups, and automated event reminders. There are many ways to use SMS for Events.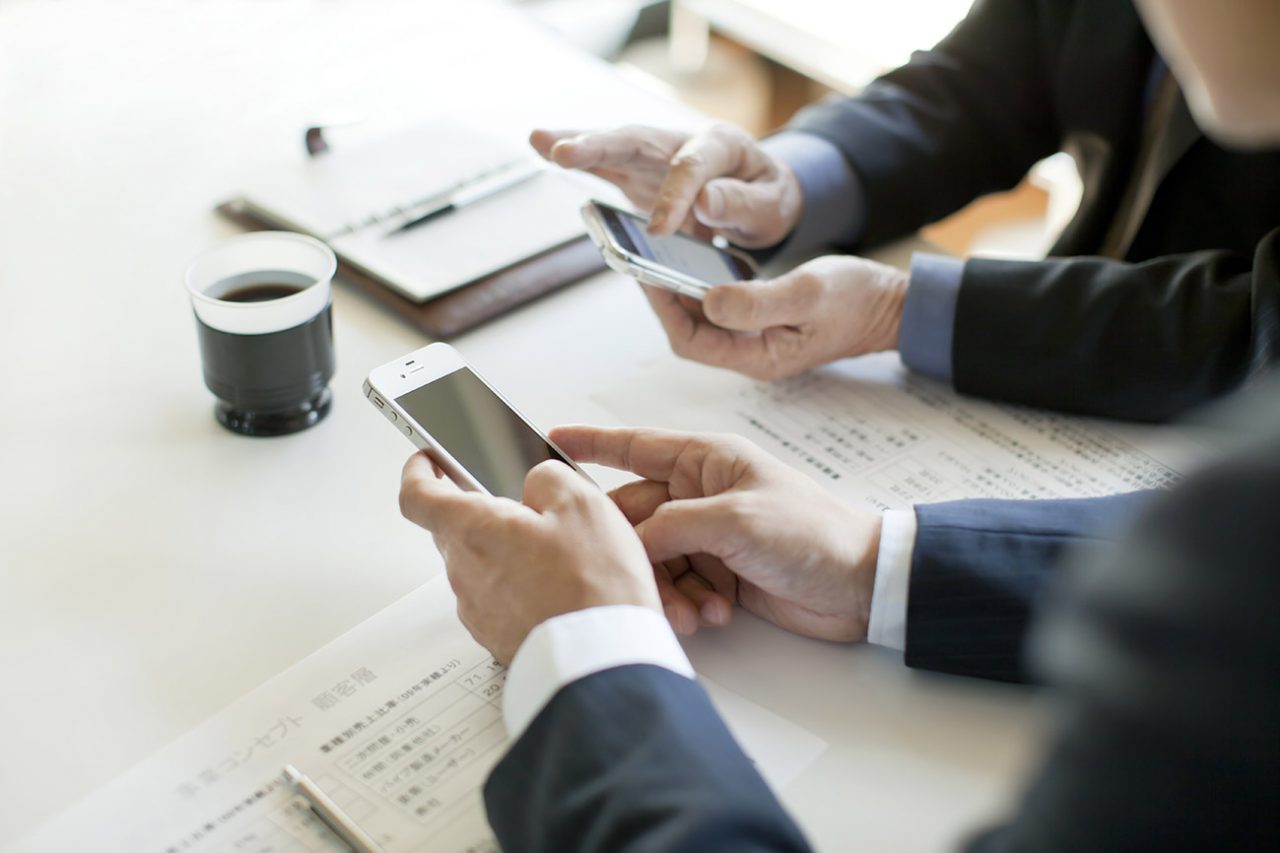 Businesses that offer events and entertainment services most likely focus on communicating with vendors, securing bookings, marketing, and managing crowds. It's no wonder why it's a priority to find more effective and efficient ways to perform the said tasks.
This is where you will need external and internal communication solutions that work well with you and your existing tools. Usually, when you integrate new software into your business, it will require time to learn how to use it. It's a good thing that almost everyone knows how to do and use texting. Plus, it does not require extra steps or downloads. All you need to have is a cell phone to send and receive text messages, and almost all of us have one. 
Using SMS for Events
Texting is not just about sharing messages. It is also used in marketing strategies and as an event text messaging service. Here are the different uses of SMS that can help you in your event space.
Exclusive offers
You can offer and give rewards to returning showgoers with special discounts and exclusive text coupons.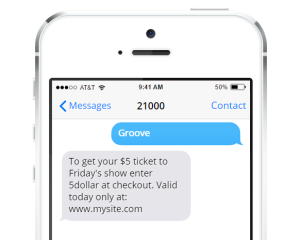 Event reminders
You can keep your audience updated with your upcoming events via daily, weekly, or monthly text reminders.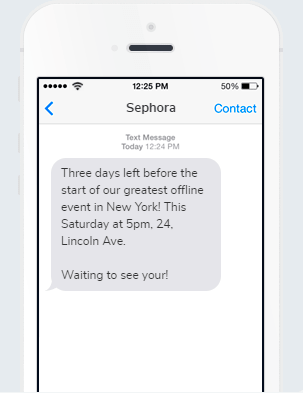 Ticket giveaways
You can use SMS to hold a text messaging sweepstake with free tickets as the prize. This will not only attract more customers but will also build a buzz about your event and brand.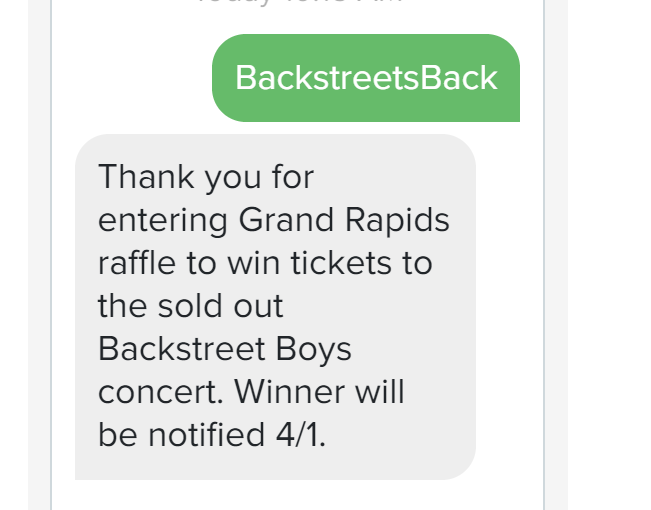 Post-event surveys
SMS can also be used to gather valuable customer information by sending post-event satisfaction surveys that come with trackable links.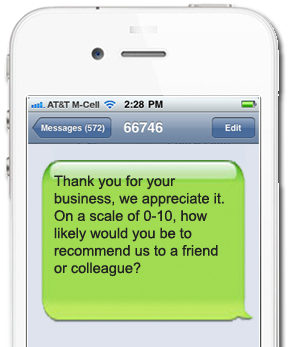 Emergency alert notification
Text messaging can also be used to instantly share safety or urgent weather alerts with all your audience.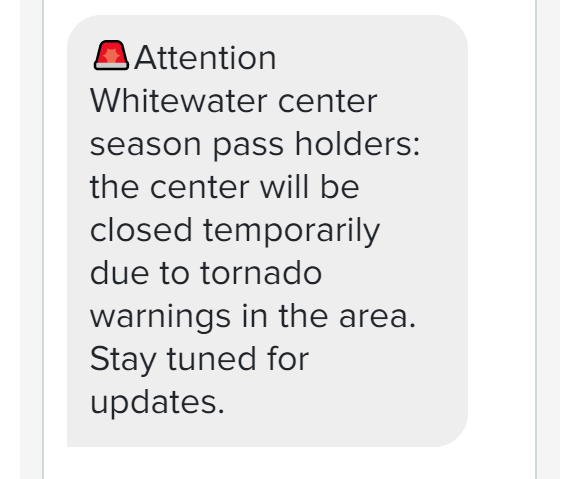 Send schedules and reminders
For multi-day conferences and events, you can stay in touch with your attendees using custom keywords.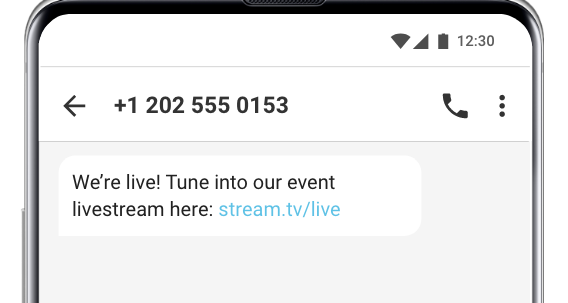 Virtual customer service
You can also use SMS as a virtual customer service that customers can text about any needs. It can be managed by a manager, usher, or waiter and instantly respond to your guests no matter where they are seated. This will ensure a smooth event and satisfied guests.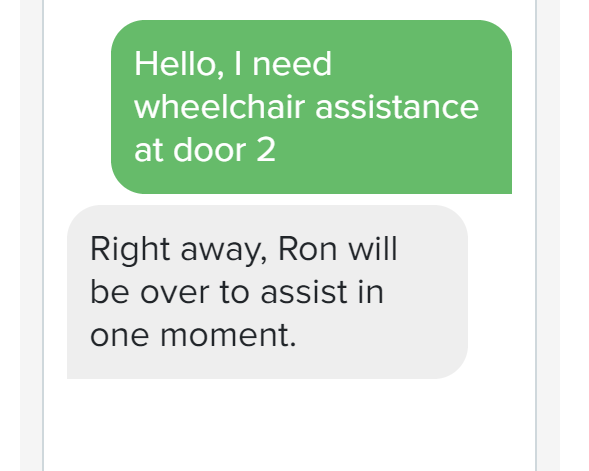 Keep in touch with staff during events
SMS can help ensure everything is going smoothly and improve teamwork by sending real-time updates to staff members and event personnel.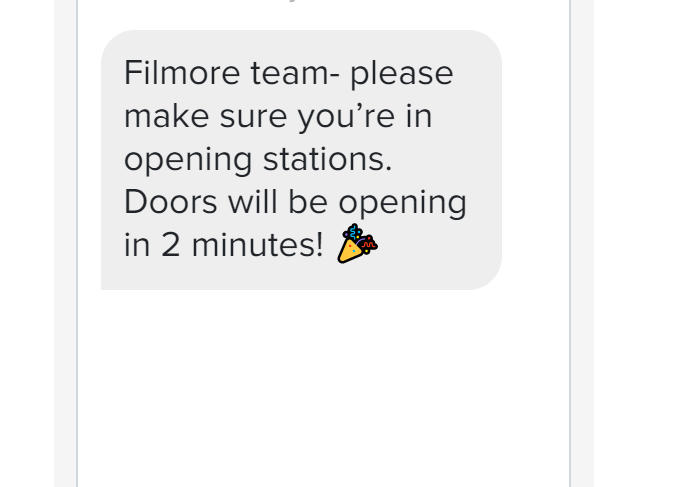 SMS is handy when used as an event text messaging service. With a 98% open rate, you can ensure your messages get read. In addition, text marketing is an affordable option at the same time; it hits on all the sweet spots across multiple demographics.